"Encanto" charms audiences worldwide
"Encanto's" charming storyline, and beautiful homage to Colombian culture sets this film apart from other Disney movies.
"Encanto " is Disney Animation Studios newest film that was released in theaters on Nov. 24 and on Disney+ Dec. 24. This is Disney's first movie to center on a Colombian story. The film follows Mirabel Madrigal, the only person in her family born without a magical gift, on her quest to save her family, house, and the magic that flows through them all.
The film takes place in a magical town in the mountains of a fictional Colombia. 50 years prior to the film's beginning Abuela had to leave her town with her three babies and husband, Pedro, as it was under attack and destroyed. As they were leaving they were ambushed and Pedro sacrificed himself to save Abuela and everyone else that left with them. In this moment Abuela was given a miracle, the candle she was holding became magical and cocooned her and the villagers behind the safety of large mountains, creating their Encanto. A magical house sprouted up and came alive. Over time her kids were blessed with magical gifts, like weather control, healing, and precognition. Jumping to the beginning of the film, Mirabel Madrigal is the only member of her family who has not received a gift, and she often feels left out due to her over-exceptional siblings and family members.
"Encanto" is one of the first major animated films from big companies like Disney to focus on a Colombian story and tell compelling issues regarding latin culture. Many of the big films released by these companies have focused solely on the Day of the Dead, like 'The Book of Life' and 'Coco.' People are thrilled that Disney has told a latin story that doesn't occur around the holiday, and have told an authentic Colombian story that recognizes family generational pressures.
"I thought it was amazing. Usually when films include Latin America it's usually just Mexico, so I'm excited they're starting to pick more. It makes me really happy, because it's not everything that there is, there's so many different aspects of the latin culture," junior Ariana Ledesma said.
The film's music is composed by none other than Lin Manuel Miranda. Miranda also composed the music for "Moana" and is the creator of the hit broadway musical "Hamilton." He composed eight brand new songs for the film. Some of the most popular songs from the film are "Surface Pressure," "We Don't Talk About Bruno," and "Dos Oruguitas."
"My favorite song was the one that Lusia sang. I thought it showed how females can be powerful but also have a vulnerable side to them, that was my favorite," junior Alyah Ochoa said.
The film's theme heavily centers on family, and ultimately drives the entirety of the plot. The reason for Casita falling apart is the divide between Mirabel and her family members, highlighting her rocky relationship with her older sister, Isabella, and her desire to always impress Abuela.
Along with the film's release, people have discussed their relations to moments in the movie. One song titled "Surface Pressure" dives into the pressure of being the older sibling and having to hold everyone together and do everything. Another thing portrayed is the expectation to be perfect, which is portrayed within Isabella, the eldest of the family, who is viewed as the golden child by her family and everyone in town.
"Encanto" is officially available to see in theaters and on Disney+. From the simple yet emotional storyline, to the homage to Colombian culture and the emotional songs, there is sure to be something for everyone in the film.
About the Contributors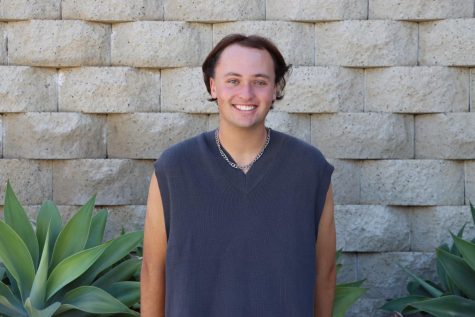 Ian Waters, Editor in Chief
(He/him) Ian Waters is one of the Editors in Chief for The Silvertip 2022-2023 year. As co-leader of the Editorial Board, he contributes to the success...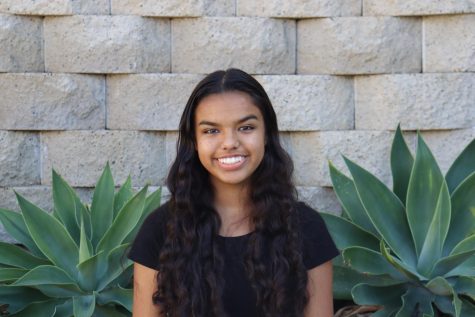 Delilah Garcia, Staff Writer
Delilah Garcia is a freshman who joined the Silvertip staff in 2021. Delilah, a Staff Writer, believes that the Silvertip is a safe place where Grizzlies...