Finding herself: Hailey Cruz
An inspiration to many, Cruz finds herself taking the next steps in her life, now knowing who she is.
Radiating her loving personality through whatever she encounters, Hailey Cruz will soon move out of high school, taking her unparalleled passion for what she loves with her. The past four years have led her to become an integral part of her community and The Silvertip as managing editor–the light she brings to her commitments is beyond comparison.
"As manager she is often a mediator, enforcer, and then at times the teacher as well! It's hard to express my gratitude for Hailey during this school year in regard to her fulfilling her duties as manager. She came with a wealth of knowledge from the previous advisor that I found invaluable," said Jennifer Luevanos, journalism advisor.
Attending Palomar College with plans to transfer after two years, The Silvertip's family of support has her back as she makes this transition. Cruz will miss the publication she is leaving behind and the routine she has maintained throughout her schooling.
"Leaving this and leaving the program, obviously people before me had worries and obviously I'm going to worry about this program because [I've] been so invested in it for four years and so, that's the thing that I would miss," said Cruz.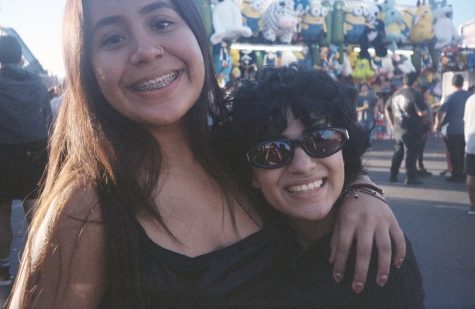 While being an The Silvertip and having a positive impact on every writer she has encountered, Cruz reflects that she has also left an impact on herself. Above all that one may typically achieve in high school, Cruz made an accomplishment many might not do in one lifetime: find themself.
"One of my biggest accomplishments in high school is figuring out who I was, in that sense that I feel secure in myself because for the longest time I didn't know what my favorite animal was or what my favorite color was, so to me that was a big accomplishment," said Cruz.
With her big heart and a bright future ahead of her, Cruz leaves her peers with much love and a final piece of wisdom.
"High school isn't hard or I don't think it was hard, it was just the people around you that made it hard. There's so many things going on at once… just try to maneuver in a good way so you can get to your end goal," said Cruz.
"
One of my biggest accomplishments in high school is figuring out who I was…
— Cruz
About the Contributors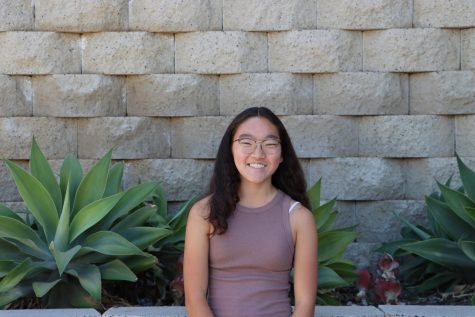 Lori Nishiguchi, News Editor
(She/her/hers) Lori Nishiguchi is a sophomore who joined the Silvertip in 2021. Lori believes that unbiased, truthful information is key to an accurately...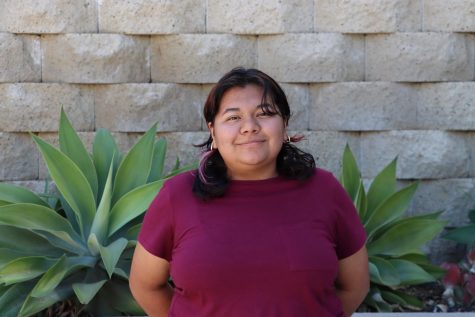 Kelly Amador, Staff Writer
(She/her) Kelly is a Senior and this is her first year as a Silvertip staff member. She loves that the Silvertip crew has created a safe space where students'...