Isabella Siqueira and her commitment to her community
Isabella Siqueira appreciation of her culture and community, grounds her in her academics and future plans.
Culture and artistic ideas have propelled Siqueira into the person she is today. From being recognized by the College Board for her academic achievements, to connecting others to her culture, Siquiera has made a vast impact in the lives of MHHS students.
Siquiera is known by others as the intelligent and fun person she is, recognizing her as one of the most caring and warmhearted individuals. She is always willing to lend a hand and help people in any way she can. As a tutor in I Am AP, she is always in Room 540 ensuring she is available to students who need help in honors and advanced placement and honors English and Spanish courses. But she is also known for her contributions to the Hispanic Latino Student Union. Coming from a Hispanic Latino background, Siqueira realized the need for the existence of a club that uplifts a culture that is so important to her. Her pride in her heritage and her drive to academically excel led her to be recognized as a Hispanic National Recognition Scholarship recipient.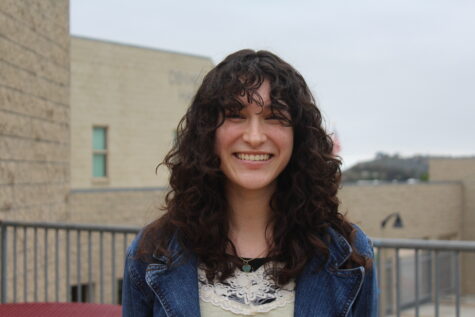 "As I worked hard to achieve this honor of being selected as a recipient of the scholarship, it is also the ultimate culmination of my immigrant parents' American Dream which makes me feel proud as I am not only able to display their efforts towards my education but also my own," said senior Siqueira.
She has also created a family in Wind Ensemble and as a part of the Capstone Program that has taught her to value the process of learning from other students, learning to improve her public speaking and presentation skills which have allowed her to open up to be the person she is today.
"As a friend she is super rad! She's always on top of her studies and is helpful anytime people are in need. She's overall an amazing person that makes people happy," said senior Alex Lopez, a friend of Siqueira.
"
I didn't expect the 'it goes by really fast' saying to actually come true but here I am years later remembering my freshman year as if it were yesterday
— Isabella Siqueira
This fall, Siqueira will be studying at California State University of Long Beach where she will major in journalism and minor in Spanish to become the voice for others. She has delved deep into the inner workings of writing and research, taking advanced English courses including research focused courses such as AP Seminar and AP Research and as such looks forward to serving the Hispanic and Latino news world. She is proud to announce that she has been awarded the President's Scholarship at CSULB, one of the highest merit scholarships one can receive from the university and is looking forward to indulging in the university as a member of the Honors Program.
While Siqueira had initially thought high school was going to be filled with just work, she was pleased to find out that high school was a place that allowed her to find new ways to be a part of her community and that allowed her to create long-lasting memories.
"I didn't expect the 'it goes by really fast' saying to actually come true but here I am years later remembering my freshman year as if it were yesterday," said Siqueira.
View Comments(1)
About the Contributor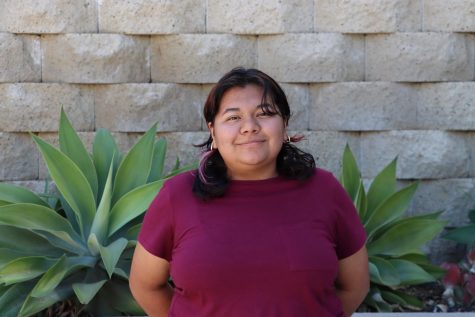 Kelly Amador, Staff Writer
(She/her) Kelly is a Senior and this is her first year as a Silvertip staff member. She loves that the Silvertip crew has created a safe space where students'...