High school is (art) history for Nikolina Katanic
Nikolina Katanic leaves Mission Hills behind, and continues on to endless possibilities!
All of Nikolina Katanic's efforts throughout the years are about to pay off as she wraps up her high school experience and prepares to embark on a journey filled with endless possibilities.
"In the future I envision myself happy, preferably living a lavish lifestyle. I want to travel the world, learn to play the guitar, master a new language, and write a book someday," Katanic said.
For her future, Katanic plans to attend La Verne University with her scholarship to study Art History. Her devoted nature and warm demeanor will be missed here at Mission Hills.
"Nikolina is a kindhearted, dedicated, and enthusiastic student who has impacted both teachers and students in her four years here. She is a constant source of support in I Am AP and I'll truly miss her presence and kindness next year. She brings out the best in everyone around her," Mrs. Markgraf said.
Even with the hardships Katanic faced, she was still able to find the light at the end of the tunnel.
"I regret the way I hurt myself to do better in school. During my freshman and sophomore year I tried my hardest to do the absolute best I could in every subject and if I didn't achieve it, I broke down," Katanic said.
With her years of experience, Katanic leaves this advice to her lowerclassmen:
"High school is about finding yourself and growing into a different person. That being said, don't be afraid to become someone new," Katanic said.
About the Contributor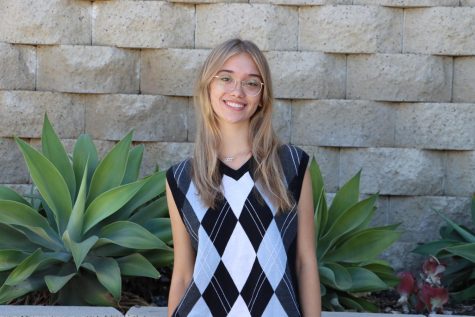 Marissa Malone, Arts & Entertainment Editor
(She/her) Marissa Malone is a senior who joined the Silvertip staff in 2021. She believes that the Silvertip is a fun and creative community that produces...