Avatar: The Way of Water comes to theaters after 12 years of waiting
After 12 years of waiting Avatar fans finally get new film
In 2009, after four years of writing, filming, and inventing, director James Cameron released his newest film to the world: "Avatar," a story of space exploration, colonialism, and breathtaking 3-D visual effects. Now, after over ten years of writing, filming, and inventing, Cameron has released the long-awaited sequel, "Avatar: The Way of Water."
"Avatar" tells the story of Jake Sully, a Marine who becomes caught between the conflict between an interstellar mining company and the Na'vi, the inhabitants of the moon of Pandora. The film, which revolutionized motion capture technology & CGI, was released to critical praise and box office success, having remained the highest-grossing film in history at $2.9 billion.
"I have seen Avatar, but it was a while ago, so my memory is quite foggy. I found the concept quite interesting, since otherworldly, dystopian, and fantasy type movies are really intriguing to me! However, as a small child, I remember being quite scared of those blue characters on the screen, […] but hopefully I won't feel this way the second time around!" senior Ria Rao said.
Production on the sequel started in 2010 for a 2014 release date, alongside the announcement of three more sequels, but as the technology for performing motion-capture underwater had not yet been developed, the film was in hiatus for seven more years before starting filming in 2017.
"I think this priority [on technology] was a good idea for the film because it is similar to the first movie. Their first movie's production was amazing compared to other movies considering it was released in 2009, so I think having their production and technology stand out again is definitely good for them," senior Antwan Nguyen said.
"The Way of Water" continues the story of the first, starring Sam Worthington, Zoe Saldana, and Stephen Lang in their original roles, with Jake Sully having raised a family among the Na'vi for over a decade, but when the humans start returning to continue their colonization of Pandora, he seeks out new allies to keep his new family safe.
"There's nothing in particular I was hoping for [for this movie], other than just keeping the same plotline and not making it too crazy. There's a lot of anticipation around this movie, and I just don't wanna see them disappoint fans," sophomore Logan Johnston said.
Despite the large time gap between the films, under new ownership by Disney, as flaunted by their "World of Pandora" area at Disney World, having come out right in time for the holidays, and having grossed $1 billion in only two weeks, "The Way of Water" looks be another success for director James Cameron, and with three other sequels being planned, the future looks bright for fans of Pandora.
About the Contributor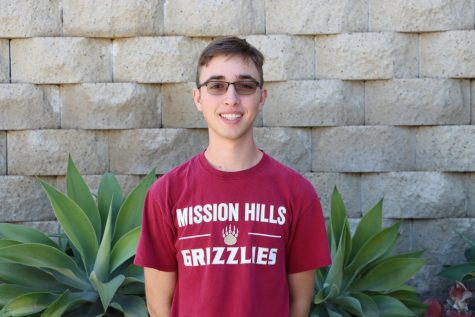 Jonathan Wilbers, Staff Writer
(He/him) Jonathan Wilbers is a senior who joined the Silvertip staff in 2021. Jonathan believes that the paper provides great experiences in collaboration,...