A Disney Halloween cult classic earns a sequel 29 years later
1993's Hocus Pocus now has a sequel available on Disney +
In 1993, at the height of the Disney Renaissance, an unusual horror comedy film was released by Disney: Hocus Pocus. After twenty-nine years, the series has been born again with a sequel on Disney+, released on Sept. 30.
Hocus Pocus was released in July 1993, and tells the story of a teenager in Salem, Massachusetts, accidently resurrecting a group of three witches, the Sanderson sisters, on Halloween night. While losing $16 million at the box office, it has since become a Halloween cult classic for many Disney fans.
"The original Hocus Pocus is one of the first films that comes to mind when I think of Halloween nostalgia. I've never met anyone who dislikes Hocus Pocus, and it deserves a spot as a Halloween classic for this reason," senior Alana Winn said.
Hocus Pocus 2 is set to take place twenty-nine years after the first film, where another group of teenagers once again accidently awakens the Sanderson sisters. The trio's actresses, Bette Milder, Sarah Jessica Parker, and Kathy Najimy, reprise their roles from the original film.
"That trio is the main reason why Hocus Pocus is a cult classic. Having the original sisters return will definitely make the new movie all the much better. The people who play these characters are amazing actors and I [will] love to see their physical comedy again," senior Kyra Capezzone said.
Hocus Pocus is also notable for being one of the few Disney properties to have a distinct horror-based tone, with only a few other properties, such as "The Haunted Mansion" ride at Disneyland, The Owl House, and A Nightmare Before Christmas, having a similarly darker tone.
"I would say [the film] was like a first breakthrough of [Disney] doing something different, something a little more 'edgy,' if you want to call it that, and so I could say it became a classic because of that, […] because it was new, exciting, different," freshman Grey Gabbard said.
The film has the honor of being one of the few Disney movies released during the 100th anniversary of the Walt Disney Company, and while it may just be lucky timing, to the fans of the first, this is undoubtedly a great honor to a classic film.
About the Contributor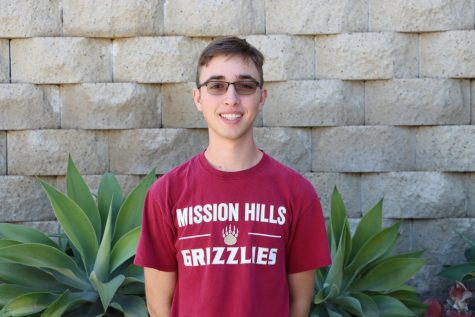 Jonathan Wilbers, Staff Writer
(He/him) Jonathan Wilbers is a senior who joined the Silvertip staff in 2021. Jonathan believes that the paper provides great experiences in collaboration,...