"Turning Red", a film about embracing your panda
"Turning Red" is Disney's latest Pixar release, boasting a 2000s soundtrack and genuine representation.
"Turning Red" is a Pixar Animation Studios film that was released on Disney+ on March 11th. The movie follows the story of Chinese-Canadian teenager, Meilin "Mei" Lee, who turns into a red panda when she experiences strong emotions.
Mei lives in Chinatown of Toronto, Canada, where she goes through adolescence as a thirteen year old in the year 2002. She eventually has to decide between two sides of herself: the side that is the diligent daughter of her influential and fierce mother, or the new side of herself that is expressive of her true, silly nature that is mostly seen when she is a panda or with her supportive friend group. "Turning Red" emphasizes the idea of embracing oneself and their quirks.
"I think ["Turning Red"] was interesting, relatable and it was funny… It's more focused on real problems and stuff versus a fairy tale… [it's important to put issues in the media] because it helps represent the people with these issues you know? And since usually these Disney movies are targeted toward younger audiences, the older audiences can also understand them," freshman Jonathan Rodriguez said.
"Turning Red" was made by a team mostly consisting of women. The director, Domee Shi, is a first time feature director. Danielle Feinburg is the first woman in twenty years to be a visual effects supervisor at Pixar. The movie makes references to puberty, including menstrual cycles, which is not commonly prevalent in media. The highlight of moments in a young girl's life being made by women themselves is a representation of females, by females.
The film also brings to light the spontaneity of adolescence. Growing up can come with a lot of different challenges all at once, which "Turning Red" reflects.
"[Turning Red] just taught me that I'm a lot older now and I was a kid before and I know what that's like, but I also forget because it's been a long time that there are just a million things going on with [students] so it just tried to teach me to be a little bit more patient," said algebra teacher Derek Woodman.
Mei's Chinese heritage is often brought to light throughout the film, making the story come from a unique perspective: according to a study by USC Annenberg, in 1,300 of the top movies from 2007 to 2019, 5.9% of the characters were API (Asian Pacific Islander). The accuracy of racial representation in "Turning Red" is also important to note, as the same study stated that 67% of the top films from 2019 had stereotyped API characters. "Turning Red" is a film about a girl growing up while happening to be Asian rather than a story centered on being Asian.
"Especially since this is a kids movie, representation for kids is especially important because you know when I was younger, I didn't really have any so I based mine off of fictional characters that didn't really have any ethnicity to them or anything because I was really into fantasy," said freshman Raven Nash.
Additionally, the documentary film "Embrace the Panda: Making Turning Red" was also released on Disney+ the same day as "Turning Red". The documentary has explanations of the making and ideas behind "Turning Red" being told by the creators.
"Turning Red" and "Embrace the Panda: Making Turning Red" are only available on Disney+. The humorous yet deep storyline follows topics from chasing after boys to mending mother-daughter relationships, a tale that is bound to amuse and move audiences.
About the Contributors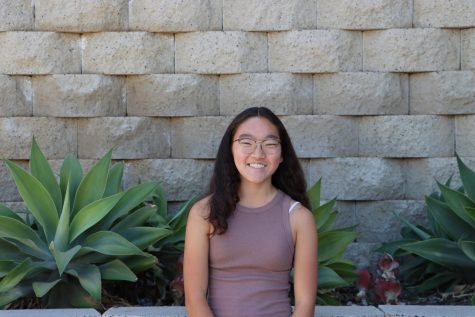 Lori Nishiguchi, News Editor
(She/her/hers) Lori Nishiguchi is a sophomore who joined the Silvertip in 2021. Lori believes that unbiased, truthful information is key to an accurately...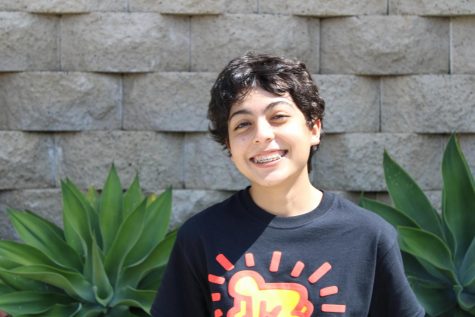 Sophia Novelo, Editor In Chief
(She/Her) Sophia Novelo is a senior and this is her second year in journalism. As an Editor-in-Chief, Sophia fosters an environment in which students'...