"The Owl House" makes a surprising return
The hit Disney show "The Owl House" returned for a second season.
On March 19, the next episode of the second half of season two was released, along with the rest of the upcoming episodes following the weeks ahead. This information came out on February 10, when show creator Dana Terrace announced the return on social media. This made viewers generally excited. The show has been praised for its LGBTQ+ representation and an incredible storyline.
"When I heard about it I screamed! I was so excited to hear it coming back, especially after all the drama with Disney. It makes me so happy when a tv show like that is shown. It's my comfort show," junior Erin Beckwith said.
The story will continue where the audience left off in season two, and will follow the characters' storylines. Considering the general positive reviews about the other episodes, viewers are looking forward to what this next part of the season will offer.
"I'm looking forward to seeing how they are going to end it and how they will balance those in the magic realm and her mom. I want to see what they are gonna do with Luz's and Amity's relationship," senior Charlotte Nite said.
Fans are hyped that the show is coming back, especially after the drama with Disney. "The Owl House" was canceled a little while ago. The show has been shortened by Disney themselves, so "The Owl House" will now finish season 2, and finish season 3 with a few long specials. After this, the show will officially end. On a reddit post by Dana Terrence herself, she thinks the show ended due to the show not fitting the brand. Many people also share similar opinions on why viewers think the show was canceled.
"I'm pissed [the show being canceled] for a lot of reasons. I don't think it's ending because of a lack of funding. It is a very popular show. I feel like it's because there's gay characters. I'm pissed off because they gave some representation and then shy off. I feel like that's why they canceled it," Nite said.
"The Owl House" is all about the adventures of a young girl named Luz Noceda. After being trapped in a whole other world, she tries to find a way back home. She also makes many friends and relationships, even battling enemies along the way. The show received overall positive reviews from many people, with an amazing animation, plot, and characters that viewers are invested in.
"I think it's a really good show because it's similar to Avatar where it's for children with deeper themes. Representation is also important. It shows accurate representation for queer people as well. The show treats us like we are people," Beckwell said.
"The Owl House" returns on March 19th, on Disney Channel, along with the show "Amphibia."
About the Contributor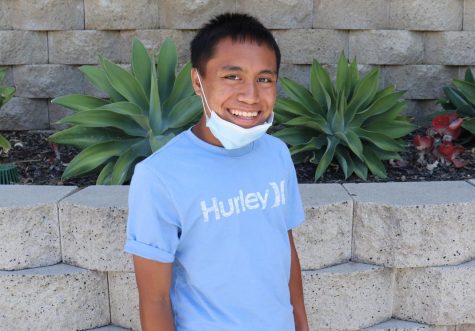 Jesse Calado, Staff Writer
(He/Him) Jesse Riley Calado is a freshman at Mission Hills, looking forward to working as a photographer during his first year in journalism. His interests...