"JoJo's Bizarre Adventure" Part 6 Hits the World With Their Newest Season
The magical family tree continues in this new addition to the Jojo Universe.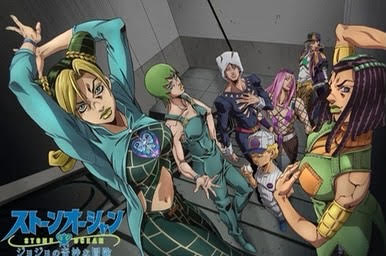 The television anime "Jojo's Bizarre Adventure" released their fifth and newest season on Dec. 1. The new season, "Jojo's Bizarre Adventure: Stone Ocean," will serve as a sequel from the previous seasons. It follows the adventures of a new protagonist, Jolyne Cujoh. She, along with her friends, will face many new foes that will try to stop them.
"I am looking forward to watching it because I wanna see how much different or similar it is from the manga. […] The animation is better as well. Put's efforts into the scenes. The design is similar to the manga." freshman Presley Delgado said.
Earlier this year in April, Stone Ocean was announced during a live-streamed event. In August, the first trailer was revealed. To further promote the season, Warner Bros. Japan Anime released the opening for Stone Ocean on their youtube channel on Nov. 28, 2021. "I never really liked the story of part six, and I feel like it could have been shortened, but the anime does a good job with maintaining the standards of Jojo's Bizarre Adventures," junior Kellen McDowell said.
"Jojo's Bizarre Adventure" is an anime produced by David Productions. The anime follows the stories of the Joestars, a family with their own and unique superpowers. One day, a man by the name of Dio obtained some of his own powers as well. He decided to use his powers on defeating the Joestars. Ever since then, the Joestars have had to fight against Dio and many other opponents with their own powers to save themselves and the world.
"I think the show, while it is long, is a worthwhile watch because of the sheer entertainment factor involved. I personally loved the scene from episode one of Battle Tendency when Joseph pulls a tommy gun out […] and blows Straizo away because I'm all about weird wacky scenarios like that," McDowell said.
"Jojo's Bizarre Adventure: Stone Ocean" has their first 12 episodes released on Netflix. More episodes are arriving soon.
About the Contributor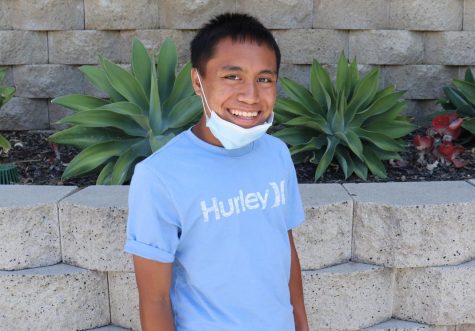 Jesse Calado, Staff Writer
(He/Him) Jesse Riley Calado is a freshman at Mission Hills, looking forward to working as a photographer during his first year in journalism. His interests...