What's new in 2022? Blockbusters are making a comeback
Still in the midst of a pandemic, major blockbusters are making a big return to movie theaters everywhere.
With the first two years of the 2020s buried and behind us, it is now time to look forward towards the new year, starting with one of the greatest forms of media; cinema! There are great movies coming out in 2022, from Marvel Cinematic Universe (MCU) films to the DC Extended Universe, as well as those outside of the DCEU and with Sony, so here are some of the things students will have to look forward to.
After the smash hit of 'Spider-Man: No Way Home' in December, the MCU has a whole host of new films set for this year, with 'Doctor Strange in the Multiverse of Madness', 'Thor: Love & Thunder', and 'Black Panther: Wakanda Forever' all showing a year strong with sequels.
"I am super stoked for the new Doctor Strange movie. Films with Doctor Strange never disappoint, so I can't wait to see what events unfold, especially since we'll now be dealing with the Multiverse," junior Calan Doi said.
With director of the original 'Spider-Man' trilogy & 'The Evil Dead 1 & II' Sam Raimi with 'Doctor Strange,' and Taika Waititi & Ryan Coogler returning to Thor & Black Panther, respectively, Marvel has an optimistic future students can look forward to.
Beyond the MCU, upcoming superhero films include 'The Batman' with 'Planet of the Apes' director Matt Reeves, and 'Morbius', about a doctor suffering from vampirism starring Jared Leto. For the DCEU, there is 'Black Adam' a spin off of 2019's 'Shazam' starring Dwayne Johnson, along with 'The Flash,' 'Batgirl,' and a sequel to 2018's 'Aquaman'.
"I think 'The Flash' and 'The Batman' are worth watching. 'The Flash' will set up another reboot for the DCEU, however this one will hopefully be the final reboot needed. In addition, 'The Batman' will show a grittier, more realistic Batman film, something to definitely get excited about," senior Benjamin Eyer said.
However, this year is sure to bring the biggest surprise, with the long-awaited sequel by James Cameron of 'Avatar 2' coming to theaters next holiday, alongside the sequel for 'Aquaman.' James Cameron's sequel has been in filming since 2017, with three other sequels planned over the next ten years by Disney. The movie has become infamous for having many delays, but now it seems like fans who have waited 13 long years for a continuation for the highest-grossing film in the world will finally get rewarded for their patience.
"I am very interested in seeing 'Avatar 2'. I thought the first Avatar was excellent with the animation and the amount of action it brought, and I'd like to see if Avatar 2 can live up to that," junior Rowan Goodyear said.
Overall, there are plenty of new films to be excited about, and hopefully these films will all hit some form of success, be it among audiences, critics, or just in the box office. After these last two years of living with COVID, it is nice to have such an excellent variety of movies to look forward to again.
About the Contributors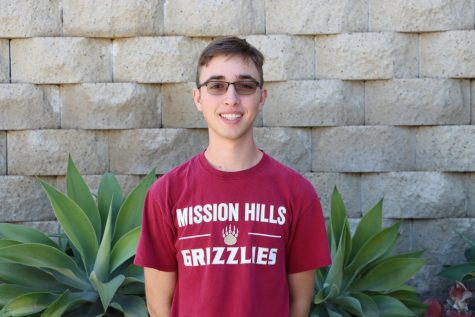 Jonathan Wilbers, Staff Writer
(He/him) Jonathan Wilbers is a senior who joined the Silvertip staff in 2021. Jonathan believes that the paper provides great experiences in collaboration,...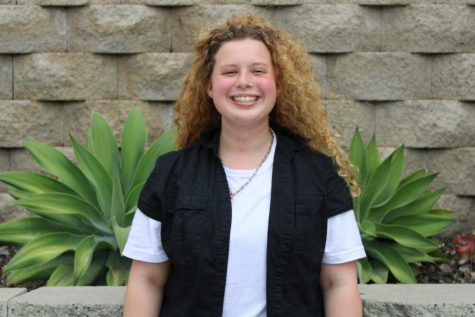 Kenzi Holmes, Photography Editor
(She/Her) Kenzi Holmes is a Sophomore who is a brand new staff member at the Silvertip who joined in 2020. Kenzi believes that the students at Mission...