Animal Crossing: New Horizons introduces a new dlc along with their final update
Animal Crossing: New Horizons has been a force in the gaming industry since its release in 2020.
Animal Crossing: New Horizons released a 2.0 update on Nov. 5. It is the last major update Nintendo is making for the game, and there is also a major downloadable content pack that added new content.
"My overall opinion about the update was that it was truly amazing. I like how they brought back old Animal Crossing items as well as characters while also adding a new spin onto them. It was really intriguing and I was very excited for it," junior Amaryllis Monzon said.
One of the new features are the new nonplayer characters that can be interacted with. These nonplayer characters will lead players to new things in the game and new places and features to try out. One example is a freshly added cafe at the museum. It is run by a bird named Brewster and by talking with him, tea can be grabbed.
"My favorite thing probably had to be Brewster coming back. I've played all the Animal Crossing games and Brewster has always been an all time special character to me," Monzon said.
Another big thing is the gyroids, furniture that looks like a robot and can be found underground. Players can even farm in the game and cook their own recipes! Of course, the game also added new villagers that can reside on player's islands and new activities. There are even new clothes and hairstyles to customize the player!
"I think it was a good update. I liked the new items it added and people like Brewster and Kapp'n. Well it added more things to do with your friends and new islands and items as well. Like the vines," freshman Maya Arcidiacono said.
There is downloadable content being added called Animal Crossing: New Horizons Happy Happy Home Paradise Add-on. This is a whole new concept from the original game. Instead of running an island, players can customize clients' homes however they like. Players have all the furniture from the game and have all the freedom to decorate the house! However, players do have to pay $24.99 if they want the update.
"It's Fantastic! The dlc is terrific and it brings back memories for me from when I played Happy Home Designer on my DS. So I loved how Happy Home Paradise just carries a lot of nostalgia and even introduces new building aspects and characters on the HHP team," Monzon said.
The update overall brings a whole new experience to the game. It gives new and open ideas for the players and for their island. From the latest and quirky villagers, to the new activities players can do around the island, the 2.0 update gives the game more stuff to do with a refreshing feel. Animal Crossing: New Horizons is out now on the Nintendo Switch.
About the Contributor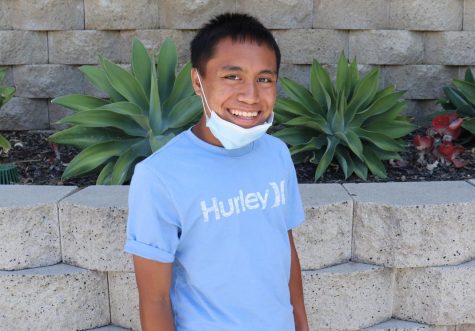 Jesse Calado, Staff Writer
(He/Him) Jesse Riley Calado is a freshman at Mission Hills, looking forward to working as a photographer during his first year in journalism. His interests...