Adele returns to the music industry with her highly praised new album, '30'
Six years from her last album, '25,' Adele makes her grand return with her experimental new album, with many interviews and broadcasted concerts.
After a long six year hiatus, Adele finally made her highly anticipated return to music with her long awaited fourth studio album, '30.' Her album dives into her divorce with her ex-husband, and explores topics like motherhood and the scrutiny that comes with fame.
Her first single for the forthcoming record, 'Easy On Me' was released Oct. 15, and has continuously broken records including most streamed song in a single day on Spotify, and the most asked song to be played by Alexa in Apple Music History. The song is a slow piano ballad in which Adele sings about the ending of a relationship.
"My opinion on 'Easy On Me' is that it was a complete masterpiece and perfect song to 'come back' into the music industry with," junior SeRi McMahon said.
Adele stated on her Instagram post announcing '30' that the album was her "ride and die" during the most "turbulent" part of her life. She continued to say the album acted like a best friend that was always there for her when she needed it, and concluded the Instagram post with a lesson she learned writing the record, "home is where the heart is."
The record includes 12 songs, and 3 bonus songs that were included in the Target edition of the album. The main 12 songs are 'Strangers by Nature,' 'Easy On Me,' 'My Little Love,' 'Cry Your Heart Out,' 'Oh My God,' 'I Drink Wine,' 'All Night Parking (Interlude)(with Erroll Garner),' 'Woman Like Me,' 'Hold On,' 'To Be Loved,' and 'Love Is a Game.' The bonus tracks are titled 'Wild Wild West,' 'Can't Be Together,' and 'Easy On Me (with Chris Stapleton)'.
"My favorite song was 'My Little Love.' I really liked the climax of the song because you could tell how emotional it was for her to sing about her kid," junior Alana Winn said.
This album is Adele's most emotional piece of work, In the track 'My Little Love' Adele included snippets of conversations with her son, and the outro of the track is an emotional voicemail that she left to a friend during a pandemic. She hopes that the entirety of her album can be used to explain her divorce to her young son, who has to deal with the split between parents.
"Knowing this made me really excited for the kid to grow up, I just think it's really interesting. Imagining if my parents were divorced, and they had created this masterful piece of art, and like thinking about listening to that is crazy," Winn continued.
Televised concerts aired to go along with the release of her new album. A CBS special 'Adele One Night Only' aired Nov. 14, ahead of the album's official release. The broadcast featured Adele singing some new songs off '30' and also some of her greatest hits. Along with this Adele and Oprah had a sit down interview where the stories behind songs, and behind the scenes life things like her divorce, weight loss, and more were discussed. After the record's release 'An Audience With Adele' aired on ITV, as part of it's ongoing series "An Audience With…." The concert hosted many British Icons, as they all watched Adele perform old and new hits.
Adele recently took to social media to announce her Las Vegas residency at the Colosseum in Caesars Palace, a luxury hotel known to host many star's residencies. Adele's shows will begin in January and conclude in April. Tickets go on sale Dec. 7 as part of Ticketmaster's "Verified Fan" event. It has been years since Adele last held concerts for fans, so this is definity an exciting moment for anyone who loves the British star.
There is so much hype around Adele's comeback to the music industry, and it is evident that this era will be huge. '30' is her most emotional album to date, given that since the release of her last album so many life changing events have occurred. Adele's fourth studio album '30' is available to listen to on all music streaming platforms now!
About the Contributors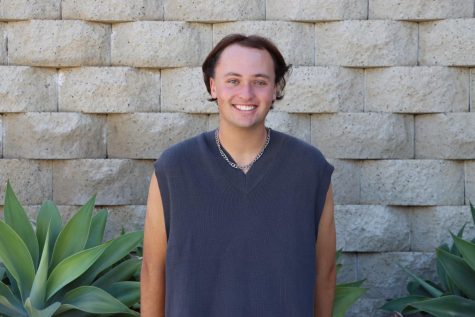 Ian Waters, Editor in Chief
(He/him) Ian Waters is one of the Editors in Chief for The Silvertip 2022-2023 year. As co-leader of the Editorial Board, he contributes to the success...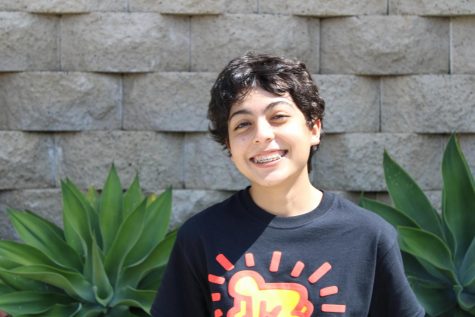 Sophia Novelo, Editor In Chief
(She/Her) Sophia Novelo is a senior and this is her second year in journalism. As an Editor-in-Chief, Sophia fosters an environment in which students'...