How to have a frightfully fun Halloween this year
Scary movies, pumpkin carving, and spooky attractions are just some of the fun things that can be done with friends to celebrate Halloween!
Sept. 22 marked the first day of fall, and with Halloween quickly approaching, there are so many things to do to put yourself into the spirit of the season. From pumpkin patches, to haunted houses, to DIY crafts, the possibilities to have a fright time this year are endless!
Starting off local, there's the Carlsbad Pumpkin Patch. This fun patch boasts a variety of things to do. Picking out pumpkins, shooting an apple cannon, or going on a tractor ride are just some of the activities at the patch. They even have two corn mazes. One ordinary one, and another haunted one, enter if you dare. The general patch is open until Nov. 8, while the other events may only be open on weekends. For more information you can browse on the Carlsbad Strawberry Company website!
Going hand in hand with the pumpkin patch, carving pumpkins, is an extremely fun thing to do during Halloween. It turns out there is a whole history behind pumpkin carving, and it has been done for centuries. There is so much more to do besides carving, they can be decorated, and painted!
"I love carving pumpkins, I've done it twice this month already. I highly recommend it for anyone who is looking to do something fun for Halloween! Whether you like really detailed designs or simple designs, pumpkin carving is a great way to show off your skills and get into the fall spirit," sophomore Quibey Gonzalez said.
Next up is The Haunted Trail at Balboa Park. This is an annual event that is surely frightening. This mile-long path winds through the park, as trail-goers encounter different horror icons and immerse themselves into the movie. This has been rated a top five haunted attraction in America by CNN.
Arguably one of the simplest, even funnest things to do for Halloween would be to go see a scary movie with friends. It's one of the cheaper options, and sometimes there is nothing better than having a shared scream. With so many exciting new horror movies/shows, this Halloween could be the perfect time to binge all of them.
"I went to a horror movie and it was super fun, getting into the Halloween vibe. We went to see 'Halloween Kills,' it was a very good movie, it wasn't super scary, just a lot of gore," junior Ryan Finley said.
For years people have gone to Disneyland or Knott's Berry Farm for some Halloween fun, but now you can seek some spooks at SeaWorld for their Howl-O-Scream event. Full to the brim with fright, the park boasts haunted houses, scare zones, freaky performances, and thrilling rides. Spooky souvenirs and food are also available to buy. Tickets can range from $42 to $100 depending on which package is purchased. This is a (somewhat) cheap way to have some frightening fun this Halloween.
These are just some of the many things that can be done this Halloween. From fun laid back activities to chaotic spooks, there is no shortage of haunts in San Diego county. So sit back, and enjoy the fall "season."
About the Contributors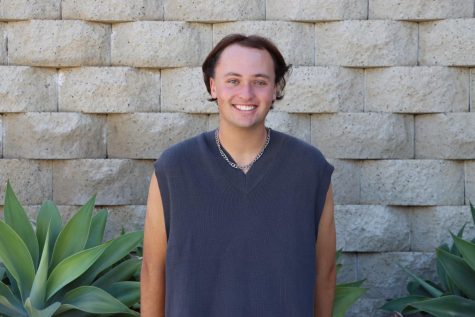 Ian Waters, Editor in Chief
(He/him) Ian Waters is one of the Editors in Chief for The Silvertip 2022-2023 year. As co-leader of the Editorial Board, he contributes to the success...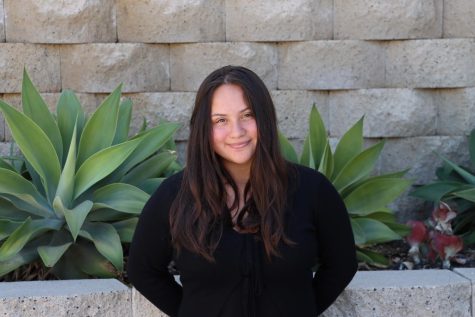 Aryanna Martinez, Photographer
(She/her) Aryanna Martinez is a Senior staff writer and photographer at Mission Hills High School. She was born and raised in California. Her hobbies include...