The God of Mischief is creating temporal chaos in his new Disney+ series, "Loki"
Loki's story arc continues in his upcoming Disney+ show, where he will ally with a mysterious organization in charge of monitoring the timeline.
In 2019, Kevin Feige, the president of Marvel Studios, announced that Marvel would start creating television shows for Disney+. Two of these shows, "WandaVision " and "The Falcon and the Winter Soldier," have already been released to the platform, but the newest show, "Loki," will be released June 9.
"Loki" takes place right after "Avengers: Endgame," where Loki (Tom Hiddleston) from the past stole the Tesseract (home to the Space Stone) and escaped his timeline. He ends up in the custody of the Time Variance Authority, an organization that exists outside the capabilities of space and time and monitors the timeline. He is given an ultimatum: be erased from existence or help the TVA fix the timeline and prevent a bigger threat.
"I'm excited because he is one of my favorite villains, but sometimes he helps out, so that is cool, you never know when he is going to be a problem or help out. Plus I want to see his story," sophomore Siloe Tirado said.
Loki is supposed to end up in his own crime thriller, as he jumps through time, altering the course of history. From very early on, fans have been excited to see Loki return, as he is a fan favorite character in the Marvel films. He met his end at the beginning of "Avengers: Infinity War" and only returned as a past version of himself when the Avengers time hopped during Endgame. Fans particularly love his sarcasm and character. He is the comedic anti-hero and adopted brother of Thor.
"My favorite part about Loki is how he is a 'bad guy' but he can be a morally grey character sometimes. I felt so sad when Loki died because I loved his character development and his relationships with the Avengers," sophomore Abigail Barnett said.
Much like Marvel's previous shows, there are many theories about the later events of "Loki." Some are more out-there while others could actually make sense. It's totally possible that Loki could try and return to his evil roots, but it is more likely that he will try and change for the better. The bulk of the story remains unknown, so it'll have to be uncovered in the upcoming episodes. While many fans love to theorize, it's better to see what the writers actually have in store for us, as over-theorizing often undermines the real reveal.
"And I can share this with you. That working with them on what it's gonna be. What the contents gonna be. What the meat and potatoes of the story's gonna be. The tone, the context, the different challenges. It's so exciting," Hiddleston said in an interview with MTV News.
Similar to "WandaVision" and "The Falcon and the Winter Soldier," "Loki" will have a weekly release schedule, with six total episodes. Something is different this time though: new episodes will drop every Wednesday instead of Friday like fans are used to.
Don't forget to watch the continuation of the God of Mischief's storyline in "Loki," premiering Wed. June 9! It'll be exciting to see where Loki will end up through the show, and what that means for the rest of the Marvel Cinematic Universe!
About the Contributors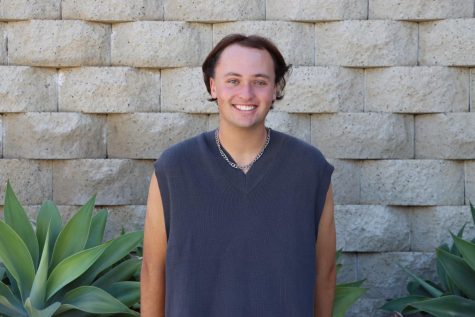 Ian Waters, Editor in Chief
(He/him) Ian Waters is one of the Editors in Chief for The Silvertip 2022-2023 year. As co-leader of the Editorial Board, he contributes to the success...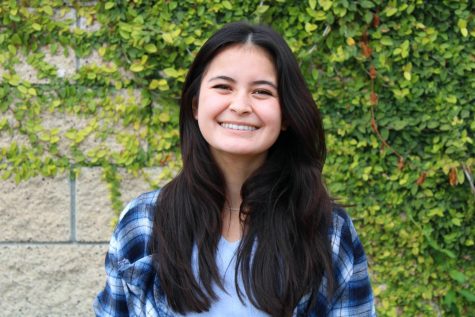 Avery Huffer, Staff Writer
(She/Her) Avery Huffer is a senior at Mission Hills High School, and this is her first year as a staff writer with the Silvertip. She hopes that during...