Billie Eilish is happier than ever in her upcoming second studio album
Two years after the release of her dark and sensational album, "WHEN WE ALL FALL ASLEEP, WHER DO WE GO?," Billie Eilish's new album "Happier Than Ever" is set to show us a new side to the singer!
This album has been given a Parental Advisory warning and may contain mature language
In 2019, Billie Eilish released her debut album "WHEN WE ALL FALL ASLEEP, WHERE DO WE GO?" ("WWAFA, WDWG?") which immediately projected her into worldwide fame. Since then, she has remained fairly quiet, only dropping singles. However, she recently announced that her highly anticipated second album, "Happier Than Ever," will be released on July 30.
Along with the announcement, Eilish dropped "Your Power," the newest single for "Happier Than Ever." This emotional ballad is about people who abuse their power in relationships and take advantage of others. Much of the lyrics of the song captures this idea: Eilish sings "She said you were a hero / You played the part / But you ruined her in a year / Don't act like it was hard." This is a very vulnerable song that covers an emotional topic.
"This is one of my favorite songs I've ever written. I feel very vulnerable putting this one out because I hold it so close to my heart. This is about many different situations that we've all witnessed or experienced. I hope this can inspire change. Try not to abuse your power," Eilish wrote on Instagram.
The aesthetic that her new album emits is completely different from "WWAFA, WDWG?" Whereas her first album has a dark and chilling theme—contributed by songs like "bury a friend," "i love you," and "when the party's over"—"Happier Than Ever" seems to aim for a more happy, angelic theme. The album cover shows Billie holding herself in a golden room with a single teardrop falling from her eye.
"I really like the new style that the artist is going for. In comparison to her previous album's aesthetic, 'Happier Than Ever' brings a new style and era. 'WWAFA, WDWG?' touched base on darker themes (hence the titles of the songs made, and the lyrics). I feel like this new album will contrast in comparison to her previous one, and bring new topics to the table," sophomore Isabella Siqueria said.
Billie Eilish has become an idol to teens around the world. From her captivating songs to her kindness and distinct realness, she has been able to inspire people and spread positivity around the world. Her first album covered heavy topics, and it is safe to say this album will do the same.
"I've seen her grow on social media from dressing in baggy clothes to hide her body, to being on a super popular magazine and flaunting her body. I thought that was a huge change and shows women empowerment for sure. I would say that did inspire me to be a lot less self conscious and flaunt what I have and be happy for who I am," sophomore Kerstein General said.
The album will contain her previous singles, "my future" and "Therefore I am," and 14 new songs: "Getting Older," "I Didn't Change My Number," "Billie Bossa Nova," "Oxytocin," "GOLDWING," "Lost Cause," "Halley's Comet," "Not My Responsibility," "OverHeated," "Everybody Dies," "NDA" "Happier Than Ever," and "Male Fantasy." All these songs seem very unique, and it will be interesting to see how they all flow and what context they are put into when the album drops.
"I am probably most excited to hear 'Everybody Dies' and 'Not My Responsibility.' I really like the title and I'm curious to know what the song will sound like since Billie is really creative with her lyrics," General continued.
"Happier Than Ever" is probably one of the most anticipated albums of the year, and will definitely show us a new side of Billie Eilish. From the total change in vibe to the captivating song titles, there are many reasons to be excited. If "Your Power" is anything to go by, her upcoming album is sure to be full of powerful and emotional ballads.
About the Contributors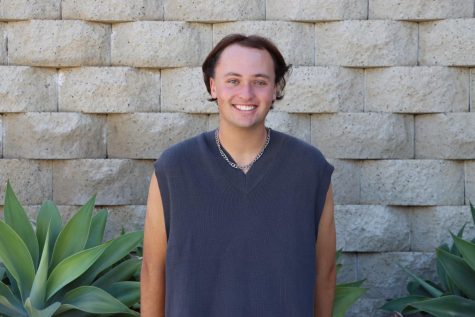 Ian Waters, Editor in Chief
(He/him) Ian Waters is one of the Editors in Chief for The Silvertip 2022-2023 year. As co-leader of the Editorial Board, he contributes to the success...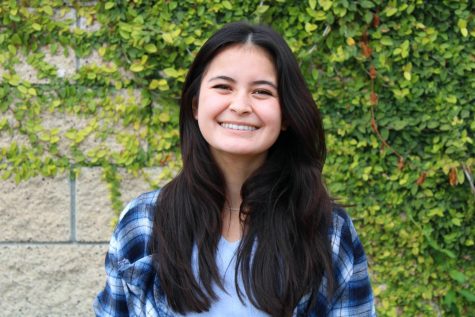 Avery Huffer, Staff Writer
(She/Her) Avery Huffer is a senior at Mission Hills High School, and this is her first year as a staff writer with the Silvertip. She hopes that during...