Sweet or "SOUR?" Olivia Rodrigo's anticipated debut album is dropping very soon!
"SOUR" will contain a total of 11 tracks, including her hits "drivers license" and "deja vu."
This album has been given a Parental Advisory warning and may contain mature language
After the extreme success of her debut single "driver's license" and her most recent single, "deja vu," Olivia Rodrigo has proved that she is no one-hit-wonder. She recently announced that her debut studio album "SOUR" will release on May 21!
"Olivia's songwriting style is very unique, so I am really excited to hear what all the new songs on "SOUR" are about! I think a lot of the songs will deal with a lot of heartbreak," sophomore Mikayla Bautista said.
Every artist has that one thing about them that makes them stand out. For Rodrigo, it's her songwriting. In her song "drivers license," she was able to craft a story about a car and a driver's license while adding the feeling of heartbreak. She can write lyrics like "red lights, stop signs" and "white cars, front yards" and put them into such a meaningful context. Similarly, with "deja vu," she alluded to a show in her lyrics when she said "watchin' reruns of Glee" and referencing another artist, saying: "I bet you she knows Billy Joel." Just through her songwriting alone, she is without a doubt a unique artist. She also stated that writing songs helps her find herself.
"I think songwriting has really helped me home in on what I like about myself and my art. It has something to do with being honest and vulnerable and not contrived. I just want to be effortless, I guess. Whether it's in my fashion or my songs, or my social media. I want to just be like, 'Yo, this is me.'" Rodrigo said in an interview with Elle Magazine.
When she dropped her debut single "driver's license" in January, it went on to be number one on the Billboard Hot 100 and broke many other records globally. The song is about her experience with heartbreak and the pain of remembering all the sweet things she and her significant other used to do.
Just a few weeks ago, Rodrigo dropped her second single, titled "deja vu." Unlike the sadness of "drivers license," "deja vu" has a happy feeling. The song is about Rodrigo watching her ex and their new significant other as she realizes that they are doing the same things she used to do with her ex. This prompts her to ask in the lyrics "Do you get deja vu when she's with you?" "deja vu" placed fourth on the Billboard Hot 100. She broke history as the first artist in streaming history to have their first two singles in the top five.
"Both songs are really great and have different dynamics! 'drivers license' is like a typical melodramatic heartbreak song that every girl loves to listen to; while 'deja vu' is a more fun, upbeat song that has such an interesting concept," Bautista said.
With the success of these two singles, it is safe to say that Rodrigo's debut album "SOUR" is probably one of the most highly anticipated music drops this year. Along with releasing the album cover, Rodrigo also unveiled the 11 tracks that will make up her album. Included are her singles, "driver's license" and "deja vu." The nine other songs revealed are: "brutal," "traitor," "1 step forward, 3 steps back," "good 4 u," "enough for you," "happier," "jealousy, jealousy," "favorite crime," and "hope ur ok." There is no doubt that this album will shed many, many tears.
Don't forget to stream "SOUR" when it releases on May 21! Going off of her past few songs, her album is sure to be filled with heartbreaking ballads and coming of age pop anthems.
About the Contributors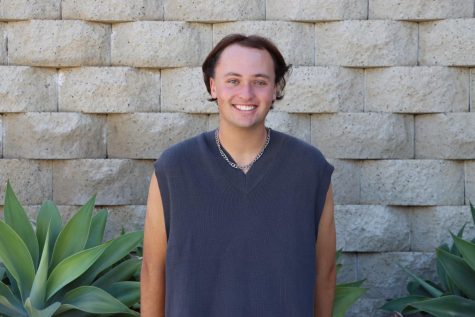 Ian Waters, Editor in Chief
(He/him) Ian Waters is one of the Editors in Chief for The Silvertip 2022-2023 year. As co-leader of the Editorial Board, he contributes to the success...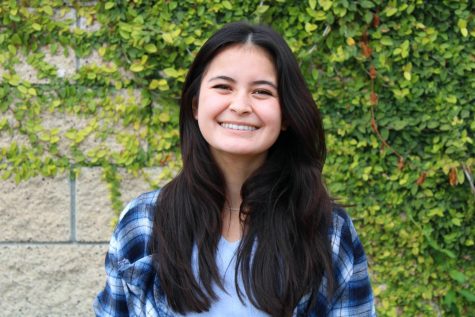 Avery Huffer, Staff Writer
(She/Her) Avery Huffer is a senior at Mission Hills High School, and this is her first year as a staff writer with the Silvertip. She hopes that during...