Twenty One Pilots' upcoming album is straying towards a new sound
The alternative pop band's new album, "Scaled and Icy," is anticipated to be different from the their past projects, and will be released in a few short weeks!
The 12-year-old alternative pop band Twenty One Pilots released the first single for their latest studio album, "Scaled and Icy," releasing May 21. Additionally, the band is hosting a virtual concert experience off of their website. The concert's tickets are available for $20 on their website.
"I think the virtual concert is a very good idea, especially right now for fans to still enjoy them. It shows that they care about safety while also wanting to provide their fans a good experience. I think they'll be able to translate their creativity into the concert because they've done a lot of creative projects in the past," junior Evelyn Vasquez said.
"Shy Away," the band's first single for this album, features a much more upbeat, pop sound than the music in their previous albums, "Trench" and "Blurryface." With this new sound, fans are wondering where the band will take the rest of its album.
"Personally, I think that 'Shy Away' still has the Twenty One Pilots feel, but it is very pop and 'mainstream,' especially from their bright visuals and color schemes shown in the music video that are very uncharacteristic of them. I think that the rest of the album will have some uplifting pop sort of songs, as well as songs with darker tones that will balance the mood and sound of the album. I think I might actually like this album less than their other albums just because of the genre they're putting out," junior Camille Wetherell said.
"Scaled and Icy" has a much more optimistic tone than the band's previous albums which were centered around themes like doubt and depression. The upbeat sound and lyrics combined with the more visually colorful graphics of the album are largely due to the recent changes in frontman Tyler Joseph's life with the birth of his daughter Rosie as well as him trying to stay optimistic while raising a family during the pandemic.
"I have this theory that, even if you're confined to one small room, if you were to focus on one singular detail of that room, then that detail can then come to life, so I've been staring at this [dragon] dude and if I can get to a place where… all of a sudden, he can grow and fly around the room, then I am transported to a completely different place. It really is the power of creativity, the power of imagination and, ultimately, the power of music. And that's something that I'm experimenting with on this record," Joseph said in an interview with BBC.
Both old and new Twenty One Pilots fans are in for an exciting new experience with the musical duo's new project. Although the projected outcome of this album is straying from their original production style, the band is well known for its original and experimental takes on different genres. All in all, expect a promising new album with a new sound fans are looking forward to hearing. Tickets for the virtual concert are available here until the official album release on May 21.
About the Contributors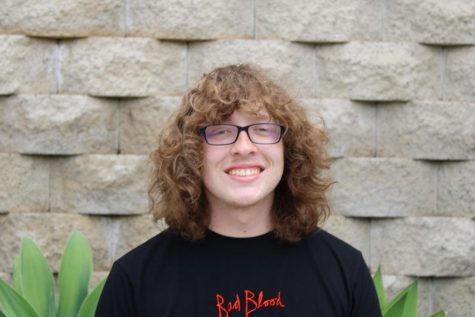 Dylan Reece, Editor In Chief
(He/Him) Dylan Reece is a junior who has spent the last two years in journalism as a staff writer and Entertainment Editor. He is eager to see what this...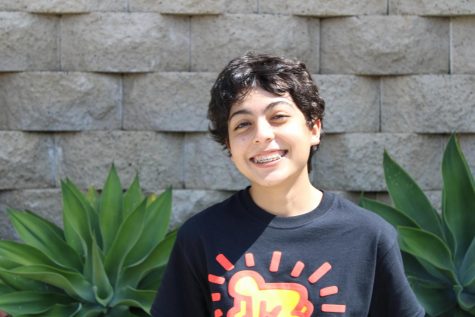 Sophia Novelo, Editor In Chief
(She/Her) Sophia Novelo is a senior and this is her second year in journalism. As an Editor-in-Chief, Sophia fosters an environment in which students'...