Taylor Swift's re-recording of "Fearless" is coming soon
"Fearless (Taylor's version)" is the first album out of many that has been re-recorded, and will be releasing in a few weeks!
On Feb. 11, Taylor Swift announced that she would be dropping a re-recorded version of her album "Fearless" in the upcoming months. She also announced that she would be dropping the re-recording of her hit song "Love Story" the next day, this one titled "Love Story (Taylor's version)." This is a huge accomplishment for Swift. She finally owns the masters to her songs and encourages other artists to fight for theirs as well. While there is no confirmed release date for "Fearless," Taylor Swift is a whiz when it comes to putting clues. In a media post for her announcement, fans noticed that random letters were capitalized throughout the statement. When put together, they spell "APRIL NINTH." Given that she doesn't explicitly say when the re-recording is dropping, the general assumption is the planned release date for "Fearless (Taylor's version)" is this coming April ninth.
This re-recording contains 26 songs, 20 re-recorded, and 6 new ones that did not make the final cut in the original release. The original "Fearless" album contained stand out hits like "Fifteen," "You Belong With Me," "Love Story," and more. With the exception of "Love Story" (due to the track having already been recorded), expect these to be on the full album when it ships. Along with those, fans are excited to hear the re-recordings of some of their favorite albums/songs that Swift has created.
"I'm so excited to hear 'Dear John.' It's always been one of my favorites from her because of the emotion in her voice, and I'm curious to see what it means to her now that she's older," sophomore Alana Winn said.
Ownership of her music is something that she had been fighting for for many years, and now that she finally has it, she is rerecording all her music from her debut album, "Taylor Swift," to her 2017 hit album, "Reputation."
"I've spoken a lot about why I'm remaking my first six albums, but the way I've chosen to do this will hopefully help illuminate where I'm coming from. Artists should own their own work for so many reasons, but the most screamingly obvious one is that the artist is the only one who really *knows* that body of work," Taylor Swift said in a press statement.
With April approaching, it is iminent that Swift will drop some more re-recorded singles to hype up her upcoming releases. This news is very exciting, and it shows just how much of a hard worker she is. Keep your eyes peeled for announcements from Swift, as she has a way of sharing them when everyone least expects it.
About the Contributors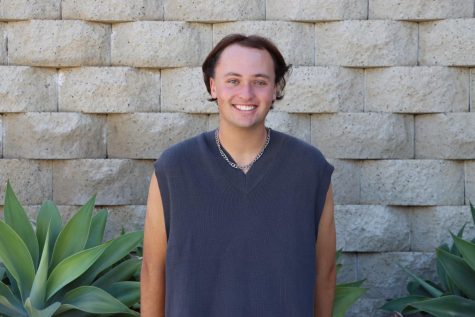 Ian Waters, Editor in Chief
(He/him) Ian Waters is one of the Editors in Chief for The Silvertip 2022-2023 year. As co-leader of the Editorial Board, he contributes to the success...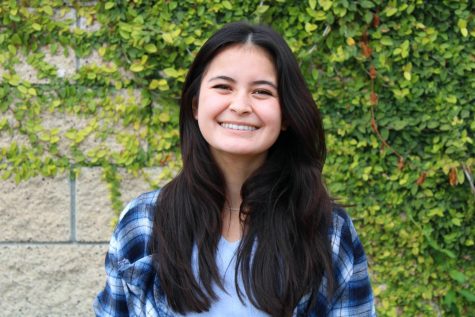 Avery Huffer, Staff Writer
(She/Her) Avery Huffer is a senior at Mission Hills High School, and this is her first year as a staff writer with the Silvertip. She hopes that during...