These popular 90s trends are making a comeback
It has been over three decades since the 90s and some of these trends are still in style!
The 90s and early 2000s were a very fashionable time. They had a great impact on the current trends we see today. Most trends became popular because of celebrities and fashion icons such as Jennifer Aniston, Naomi Campbell, Winona Ryder, and the Spice Girls.
Some trends never went out of style, but others died and just recently became fashionable again. Whether it's a trend or not, you should still take part in wearing the clothes you love!
So here are some trending looks from the 90s:
1. Sunglasses
During the 90s it was common to see people wearing sunglasses of all different shapes, sizes, and colors. Unique shades have recently come back into style and are used to accessorize outfits.
2. Platform Shoes
Platform shoes were pretty popular back in the day and a great way to achieve that "grunge" look. Currently, many teens are wearing them as boots, sandals, oxfords, sneakers, etc.
3. Leather Jackets
A nice leather jacket is a fashion staple, and they have recently become a common look again. They are most often paired with jeans, skirts, and dresses. This is another common "grunge" item.
4. Cardigans
Cardigans are definitely a look that has become popular in the modern world. There are plenty of different types of cardigans and many ways to style it. Some have buttons, others have pockets, and they both look great either oversized or cropped.
"I am most excited about cardigans coming back into style and being a trend because they come in every single color and can be paired with almost any jeans and tops," freshman Jasmine Hasan said.
5. Leopard Print
Animal print was a huge trend in the 90s and early 2000s but fell out of style. Recently, though, leopard print has made a comeback and can be found on a variety of things including bags, jackets, pants, hats, and even more. Zebra and cow print have also become trendy.
6. Bucket Hats
Bucket hats used to be a popular statement piece and have made an appearance in 2020's fashion. There are plenty of different materials and patterns used that make these hats unique and versatile. These hats are a popular and easy way to make a simple outfit more fashionable.
7. Vests
Vests have made a huge comeback! Specifically sweater vests which are often seen worn over button ups, turtle necks, or collared shirts. The layered look from the 90s has made an influence on the fashion looks of today.
8. Mom Jeans
Mom jeans were very fashionable in the 90s but went out of style after the low rise trend of the early 2000s. They have recently come back and are very common in today's fashion. They pair nicely with plenty of different tops including cardigans, blouses, sweaters, or even layers.
"My favorite trend from the 90s is mom jeans, they have become more popular recently. I wear them and I also know a lot of people who wear them. Someone who is kinda known for wearing mom jeans is Emma Chamberlain," freshman Madison Sasuga said.
9. Headbands/Bandanas
Hair accessories such as headbands and bandanas were very popular and could be styled in various ways. They spice up an outfit with very little effort. They can be worn with straight, curly, short, or long hair, and even be styled with other accessories.
10. Hair Updos
In the 90s, celebrities would often wear their hair up with fun clips and accessories. It has recently become trendy again, and you will see many young adults with claw clips and barrettes in their hair.
Trends often go in and out of style, and it may be difficult to try and keep your wardrobe up to date. Being stylish does not mean you have to follow all the "fashion guidelines," make your own trends! In the end it really doesn't matter, just wear what you want and take part in the trends you enjoy.
About the Contributors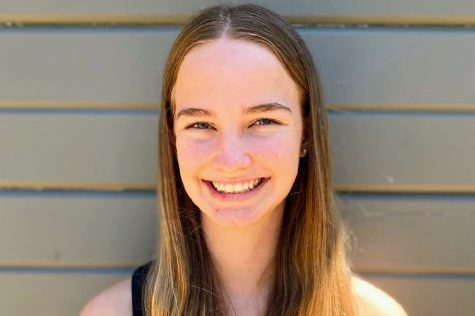 Isa Tettero, Staff Writer
Isa Tettero, a freshman, has just joined Mission Hills High School's newspaper, the Silvertip. With her job as a staff writer, she will write about current...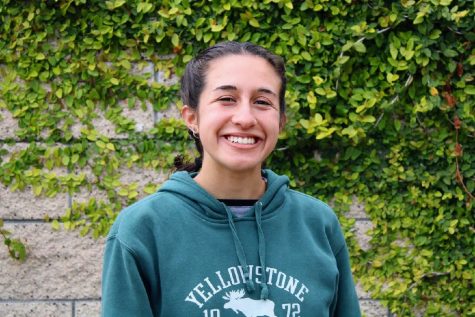 Malia Brame, Staff Writer
(She/Her) Malia Brame is a junior who joined the Silvertip this year. Malia believes the Silvertip is an amazing place where students can express their...