"Buzzfeed: Unsolved" Season 7
BuzzFeed's famous YouTube series, BuzzFeed: Unsolved, is back with a new true crime season!
Back and better than ever with a socially-distanced seventh installation, the breakout Buzzfeed series "Buzzfeed: Unsolved" released it's season premiere on Friday Oct. 16.
"My sister and I have always watched the show whether it was just to pass time or have background noise, or because we really wanted to watch an episode. I love the new season so far and the guys really just make me laugh," Valerie De Leon (12) said.
"Buzzfeed: Unsolved" is an online web series centered around some of the most famous unsolved cases throughout history, with topics ranging from the mysterious disappearance of Amelia Earhart to the haunted halls of the Lizzie Borden House. Each season alternates between focusing on unsolved cold cases in their "True Crime" segments or on supernatural occurrences in their appropriately named "Supernatural" segments.
"I like Buzzfeed Unsolved for the stories they tell because they add a comedic perspective to the heavy topics, like true crime stories. The supernatural episodes where they explore 'haunted' locations are my favorite," Leanne Ly (12) said.
Having made its debut Feb. 4, 2016 on one of Buzzfeed's YouTube channels, Buzzfeed Multiplayer, the show has gained a considerable following due to the gripping subject matter and the expert commentary by hosts Ryan Bergara and Shane Madej. The show investigates each case in depth, providing both well-researched background information on that week's topics and potential theories on how these unsolved mysteries can finally be solved.
"I am not a fan of horror movies or scary things like that, but the series seems to be my cap for spooky entertainment. The idea of every episode never having a definite answer really drives the series. However, what sets it aside from other shows is Shane and Ryan's hilarious commentary. Their personalities mesh really well, contrasting and building on each other at the perfect moments. It really lightens up such stomach lurching topics, allowing me to enjoy the genre," Paige Sundelius (12) said.
It's true that this show isn't quite like the rest of the paranormal/cold case investigation shows out there, as the dynamic duo of the two leading men is a big part of the allure. With Bergara a "believer" and Madej a "skeptic," the two's back-and-forth banter on the existence of ghosts or aliens easily lightens up the tone of their darker cases. Even if you have a low tolerance for scary themes, this show is great for when you're in the mood to get your blood pressure rising.
"I love 'BuzzFeed Unsolved' because I'm super into scary movies and tv shows, especially ones about real life. My favorite thing about the show is that the hosts take breaks to joke and have real conversations with each other, which makes it feel informal and fun," Asali Lacy (12) said.
New episodes air each Friday on the Buzzfeed Unsolved Network youtube channel, with mid-week "Post-mortem" episodes where they break down the fans' response to the latest episode and provide extra commentary to the case. Don't forget to check out the latest season, where you can dive deep with the ghoul boys into some of the most baffling cold cases in history.
About the Contributor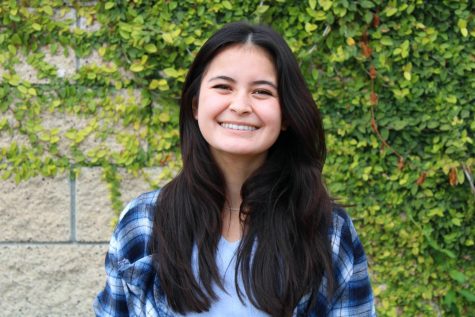 Avery Huffer, Staff Writer
(She/Her) Avery Huffer is a senior at Mission Hills High School, and this is her first year as a staff writer with the Silvertip. She hopes that during...