Halloween movies to watch with the family
As Halloween approaches, watching spooky movies with family or friends is a fun way to bond while staying safe.
With Halloween coming, Covid-19 poses a threat to usual celebrations, however, a night in with great movies still brings the spooky spirit. Whether watching with friends or family, these five movies will give you a night to remember.
For 27 years, the Disney classic "Hocus Pocus" has been putting audience members under a spell. Protagonist Max Dennison, and his sister Dani move to Salem, Mass. and explore an abandoned house with their new friend Allison. Dismissing a story Alison tells, Max accidentally frees three evil witches who suck the souls out of children to stay young. "Hocus Pocus" can be streamed on Disney +.
"I watched 'Hocus Pocus' for the first time this year, it was pretty good and I enjoyed it. Hocus Pocus in the typical 90s movie where the guy saves the day and I mean it's pretty old and predictable but it was still really fun to watch," Emma Kranz (12) said.
For a mildly scary movie, "Beetlejuice" is a must watch. "Beetlejuice" is about Barbara and Adam Maitland haunting their house after dying in a car crash. When the Deetz Family moves in, the Maitlands try unsuccessfully to scare them away, attracting the rambunctious spirit Beetlejuice. However, Beetlejuice's "help" becomes dangerous for the Maitlands and Lydia Deetz. "Beetlejuice" can be streamed on Amazon Prime.
"I would want to watch 'Beetlejuice' because I heard good things about it. I haven't watched it yet but I would like to, maybe I'll watch it soon. It seems like a really good Halloween movie that's not too scary," Layla Azhar (10) said.
The thriller horror, "Scary Stories to Tell in the Dark," is based on the children's book series by Alvin Schwartz. While running away from bullies, Stella, Auggie, and Chuck run into an abandoned mansion that belonged to the Bellows and their tortured daughter Sarah. Sarah wrote these terrifying tales in a book, which Stella takes and reads with her friends. For the three teens, the stories become all too real. "Scary Stories to Tell in the Dark" is available on Amazon Prime.
Although not traditionally scary,"The Addams Family" is intense and the family has a morbid nature. The movie is about a man claiming to be Fester, the missing brother of Gomez Addams, arriving at the family home. With the help of a lawyer, Fester is able to evict the Addams out of their home in an attempt to take their fortune. "The Addams Family" is available to watch on Netflix.
"I would want to watch 'The Addams Family' just because I've seen a lot of previews and heard good things about it. I've never actually seen it but I feel like it's a Halloween classic so it would be interesting to watch," Anne Tedrow (10) said.
The comedy horror, "Happy Death Day" follows college student, Tree Gelbman, who goes through her birthday with the feeling that she's done it before. When a masked killer suddenly takes her life, she once again wakes up on her birthday unharmed. Now frightened, Tree sets out to find her killer to end her continuous cycle of death. "Happy Death Day" can be streamed on Amazon Prime.
With the changes of the year, Halloween won't be the same as in the past. Luckily, watching Halloween movies can still bring the spirit home. All these movies are sure to cause a fright, but they are also enjoyable and entertaining.
View Comments (2)
About the Contributors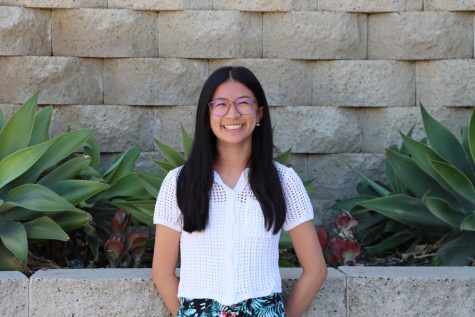 Samantha Wong, Editor in Chief
(She/her) Samantha Wong is a senior and has returned for her fourth year in journalism. In her free time, Samantha enjoys reading, sewing, drawing, and...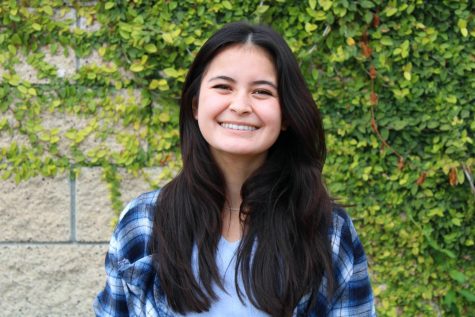 Avery Huffer, Staff Writer
(She/Her) Avery Huffer is a senior at Mission Hills High School, and this is her first year as a staff writer with the Silvertip. She hopes that during...