"The Witches" is brewing up some whimsical nostalgia
The 2020 remake of Roald Dahl's 1983 novel is arriving to HBO Max very soon!
Looking for a movie this Halloween season that's just the right amount creepy, funny, and whimsical? Why not try giving the 2020 release "The Witches" a try!
Adapted from Roald Dahl's 1983 novel of the same title, "The Witches" is the turbulent story of a seven-year-old boy whose stay at a hotel takes an unfortunate turn as he encounters some real-life witches, who have an evil plot to turn all children into rats. This isn't the whimsical and delightfully scary story's first time on the big screen, however, as the novel was first dramatized in 1990 under the direction of Nicholas Roeg.
"This was one of my favorite books as a child, and I really liked how creative the story was, it was a little wacky at times but it was fun. I'm looking forward to how they'll turn it into a movie," Sara Huffman (12) said.
The 2020 version of this cult classic story will be directed by Robert Zemeckis, better known for his work on classics like "Back to the Future" and "Forrest Gump." Zemeckis isn't the only industry titan involved in this film, as the screenplay was co-written by him, Kenya Barris (writer for the T.V. show "Black-ish"), and Guillermo Del Toro. (the writer for "Pacific Rim," "The Shape of Water," and many, many more!)
"I'm excited for this new movie because the original was such a great movie, and I'm excited to watch how Anne Hathaway plays her part as the villain," Kylie Rodal (10) said.
With Academy Award Winners Anne Hathaway as the Grand High Witch and Octavia Spencer as the Grandmother, in addition to supporting roles from noteworthy actors like Stanley Tucci and Chris Rock, the entire cast is a large factor in this upcoming film's allure.
"I'm a huge Anne Hathaway and Octavia Spencer fan, I think they're such talented actors and I can't wait for their roles in the twenty-twenty version of 'The Witches," Camila Bernal (12) said.
Set to start streaming on Thursday, Oct. 22, don't forget to check out "The Witches" 2020 adaptation on HBO Max.
About the Contributors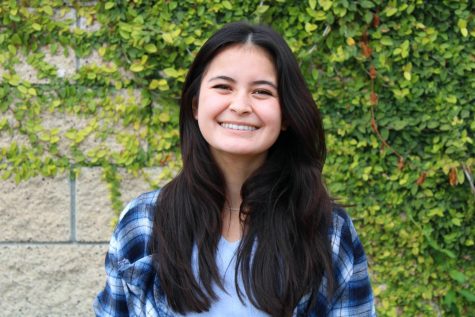 Avery Huffer, Staff Writer
(She/Her) Avery Huffer is a senior at Mission Hills High School, and this is her first year as a staff writer with the Silvertip. She hopes that during...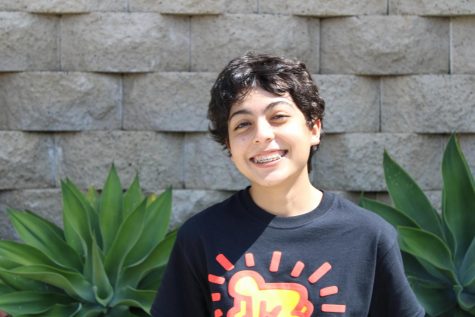 Sophia Novelo, Editor In Chief
(She/Her) Sophia Novelo is a senior and this is her second year in journalism. As an Editor-in-Chief, Sophia fosters an environment in which students'...