Mock Trial prepares to argue their way to first place
The Mock Trial Club continues to pave its way to the competition.
Students all over San Diego have been anxiously preparing for the 2023 San Diego County High School Mock Trial. Mission Hills' very own Mock Trial team is on their way towards securing a successful season.
After their first year of starting Mock Trial, members were met with challenges that allowed them to learn what to do and what not to do for their new season. Last school year was their first year of operation, due to this they felt unprepared as COVID-19 didn't allow for experience. Mock Trial had no knowledge of what to expect and preparation was limited. Nonetheless, they were able to beat the low standards set for them and learn crucial skills that will contribute to their success in this year's competition.
"I hope to get farther than last year. We did well in the first round but last year we only made it to the second round. This year I hope to push our team to move forward and really learn from our mistakes," said senior Kyra Capezzone, Vice President for the Defense team.
The San Diego Mock Trial will begin on Feb. 9 and will compete in four rounds followed by an Award Ceremony and hope to compete in the Semifinal on Feb. 25. The San Diego County High School Mock Trial Program focuses on teaching students the rule of law and strives towards ensuring students are individuals who are familiar with the purpose of the California criminal justice system. They believe that in creating a space for individuals to compete with other students, they learn and enhance communication, teamwork and most importantly, their critical thinking skills.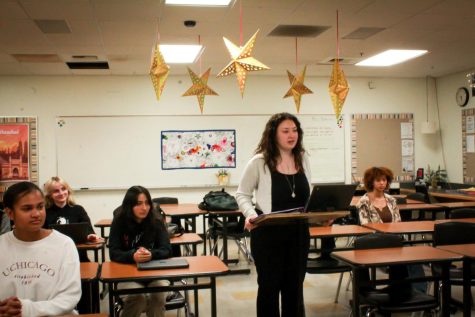 "It is still very stressful to run this club as I don't always have the answer to some of the questions being asked by the first-year students. It is only my second year of being a part of Mock Trial and already being promoted to President leaves me feeling inexperienced," said senior McKenna Crenshaw, current President of Mock Trial.
Students take on several different roles including attorneys, witnesses, bailiffs and clerks. They are presented facts and evidence and must form an argument based on the evidence given. Students compete twice on the side of prosecution and twice on the side of defense. Additionally, awards are given in recognition for the first and second place teams but about 10 awards are given to individuals who stuck out to judges including Outstanding Pre-Trial Attorney and Most Valuable Player (MVP).
With few returning members this year, recruitment proved to be difficult for the team. With strong commitment necessary, the team experienced loss of team members just a month before the competition began. However, this year they have found new members that have grown to be passionate about what this club does each meeting. To meet the needs of each member, the team has continued the tradition set by their previous President to hold meetings Mondays through Thursdays, only requiring each member to come two of them.
"I love that we have grown to be a strong team," said senior Nathan Fontaine, Vice President for the Prosecution team.
"
I'm not really interested in law so for me Mock Trial is fun because there's a law and acting aspect and it just feels good to be out there in the stands with a team that backs you up.
— Hannah Shelby
While many have this misconception that Mock Trial is only for students who hope to become lawyers, the club is much more than that. Members who join aren't necessarily law focused or want to be a lawyer. Rather they enjoy the environment and skills Mock Trial presents. Students who are in any grade can join an amazing place where students can learn to simulate a real trial and present to a real judge. The Attorney Coach oversees the group and coaches students towards understanding the legal process. In the process of doing so they create new friendships but also learn professionalism, organization skills and public speaking. Qualities necessary for moving past high school.
Anyone interested can email President McKenna Crenshaw at [email protected]. Mission Hills wishes the Mock Trial team good luck as they head towards their competition. But with all their preparation, it's safe to say our Mock Trial team is more than prepared.
About the Contributors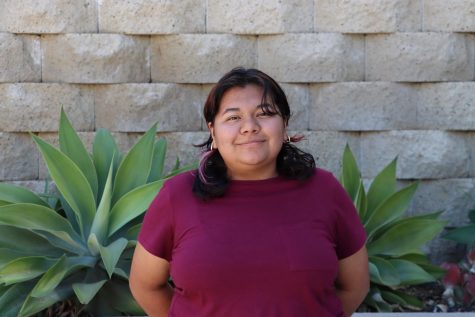 Kelly Amador, Staff Writer
(She/her) Kelly is a Senior and this is her first year as a Silvertip staff member. She loves that the Silvertip crew has created a safe space where students'...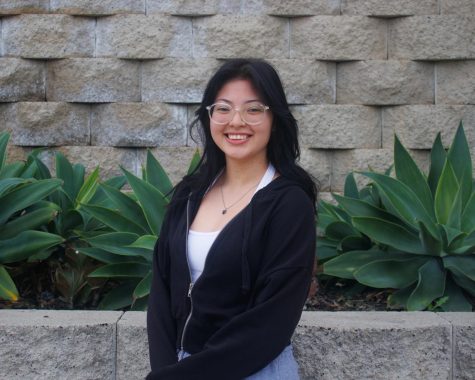 Giselle Vasquez, Photographer
(She/her) Giselle is a senior who joined the Silvertip in her senior year as a photographer. She loves editing and taking pictures for special events and...