Historic Showdown: Ronaldo and Messi Face off for the Last Time
Soccer legends face off in exhibition match, leaving fans in awe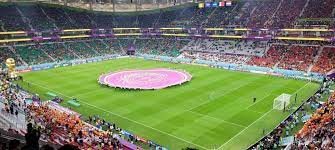 An exhibition soccer game between Paris Saint-Germain (PSG) and the Saudi league All-Star team ended in a thrilling five-to-four victory for PSG. The match, which took place in Saudi Arabia, was highlighted by the presence of two of the greatest soccer players of all time: Cristiano Ronaldo and Lionel Messi. 
   "Growing up watching this unmatched rivalry, I am sad to see them play against each other for the last time, but I am grateful I was able to experience it," junior Brian Calvo said.
   Both Ronaldo and Messi put on a show for the crowd, with Ronaldo scoring two goals and Messi adding one of his own. The game was a high-scoring affair, with both teams showing off their offensive prowess. The Saudi league All-Star team made up of the best players from the Saudi league, put up a good fight but ultimately came up short against the French powerhouse.
   The match was notable not only for the presence of Ronaldo and Messi but also for the play of other star players such as Sergio Ramos and Killian Mbappe. Ramos, who is known for his defensive skills, also contributed to the scoring with a goal of his own. Mbappe, who is considered one of the most exciting young players in the world, was also impressed with his speed and skill on the field.
   "I think Mbappe is going to be one of the greatest of all time. He's already done great things in his career at such a young age," senior Joshua Tobi said.
   The match was likely the last time that Ronaldo and Messi will play against each other, as both players are nearing the end of their careers. Fans in attendance and watching around the world were treated to a once-in-a-lifetime opportunity to see these two legends of the game face off. The match will be remembered as one of the most exciting and high-scoring exhibition games in recent memory.
   "I was surprised that so many goals were scored in this game. It was truly a memorable day for soccer," senior Gian Alvares said. 
   In conclusion, the exhibition match between Paris Saint-Germain and the Saudi league All-Star team was a thrilling game that showcased the talent and skill of some of the greatest soccer players to ever play the game. With a final score of five to four, the game ended in a victory for PSG,
About the Contributor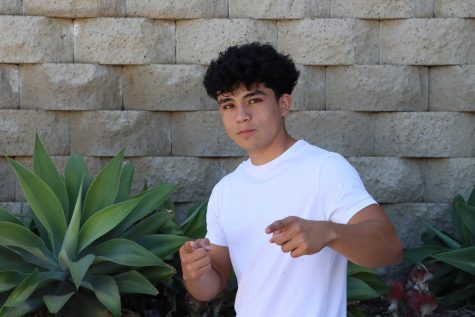 Fabian Garcia, Podcaster
(He/him) Fabian Garcia is a Senior who joined the Silvertip staff in 2022. Fabian believes that Silvertip news provides students with an opportunity to...