Beloved supervisor Lori Brown begins a new chapter at Twin Oaks
Life comes full circle, and Lori is now right where she first began.
After more than 17 years at Mission Hills, campus supervisor Lori Brown will be moving on to Twin Oaks Elementary School to be a full time health aid, an opportunity for a job that she's been passionate about since day one.
"I contemplated for a good couple months on whether I really wanted to go somewhere different, because I wasn't sure if I really wanted to. But then when the health aide position opened, it's like I said in my interview, that was always my passion. Before I was a campus supervisor here for 13 years, I was a health aid in the health office for five years. It was always my passion to help kids," said Brown.
The job of being a campus supervisor is no easy feat; with nearly 3,000 students at Mission Hills, there are a lot of Grizzlies to keep safe. Staying out in harsh weather conditions, from harsh rain and sun rays, Lori patrolled campus everyday without fail. It's a tough job, but the efficiency and care in which Lori carried out her everyday tasks made her revered from freshman to senior.
"[Lori] was always welcoming, and she made me feel safe. She would hug me every time she saw me, she would say hello to me, she would never judge me," said sophomore Kenzi Holmes.
Twin Oaks Elementary is also a significant part of Lori's past. Stamped on one of the many clay-adorned walls is her handprint, alongside her children, and she worked there as a new duty crossing guard. She even held the position of PTO president at one point. Life comes full circle, and Lori is now right where she first began.
"I have so many good memories, so many fond memories. Good days, bad days, but mostly all the good. I never had a day where I'd get up and say, 'I don't want to come to work,' because I thought to myself, when I have that day, where I lay in bed and say, 'I don't want to go to work today,' then I need to find a new job. I've never done that," said Brown.
While Lori won't be one of our campus supervisors anymore, she promises to keep in touch. One might be able to find her going back to her roots during future sports games and dances. Her final day of being an official Grizzly was on Wednesday, October 27th.
There's a phrase that goes, 'it's not goodbye, it's see you later.' With nearly 20 years of experience under her belt and the support of all students and staff, see you later, Lori. We wish you luck at Twin Oaks Elementary, and in all your future endeavors.
View Comments (2)
About the Contributors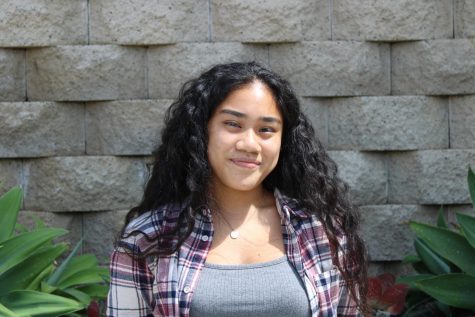 Isabel Ner, Features Editor
(she/her) Isabel Ner is this years' Features Editor at the Silvertip, and has been writing for the newspaper for almost three years now. Apart from writing...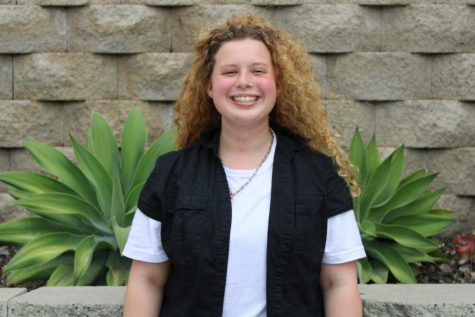 Kenzi Holmes, Photography Editor
(She/Her) Kenzi Holmes is a Sophomore who is a brand new staff member at the Silvertip who joined in 2020. Kenzi believes that the students at Mission...