MHHS Field Hockey scoops their way to a great season
The Field Hockey season was short, sweet, and successful.
Field Hockey Season
Even during a pandemic, Mission Hills' field hockey team has stuck together and stayed strong during these wild times. With the first official game having taken place on March 4th and the final on the 23rd, this year's field hockey season was a turbulent one.
"I love the team because they're always so encouraging and we always have so much fun. They always make me laugh! I was so excited for this season and it's been extremely fun playing the games these past few days just because I'm glad to end senior year with a bang. I'm glad to make more memories with this team and it would've been really sad to not have a season, so I'm thankful we got one this year," team captain Emma Kranz said.
Initial training and conditioning began all the way back in October when the season was undetermined, but official practices began the week of February 22nd, with tryouts being substituted with an all-applicants-accepted system that allowed the girls to have a running start. This year's consolidated Varsity team consisted of thirteen members, a stark difference from the two full teams of around 16 players years prior. Because of this, the typical 11 v. 11 game setup was modified for both competing teams' benefit.
"The new season is obviously an obstacle with having to wear a mask to practice, not being able to raise fundraisers and keeping our distance with our team family. But overall it is amazing just being able to participate in a physical activity and play the sport I love," sophomore teammate Savannah Persing said.
Though field hockey is traditionally a fall sport, this year's abbreviated high school field hockey season took place during the spring season. With the CIF/district mandated regulations for all sports, field hockey was deemed a "red-tier" sport. Full, in-season games only took place once the number of COVID-19 cases in San Marcos dropped to the acceptable rate. With these regulations, the number of fans that attended games varied between two and four people per player.
"I think that the season so far has been great despite the restrictions, considering everyone is so used to masks it hasn't been a big deal…the team is a really great team to be around, always laughing, and making jokes. I love the team cause I feel when I'm on the field with everyone I can be myself or not worry about being judged, I'm super excited for next season with hopes that we'll get the full season!" sophomore teammate Kylie Rodal said.
This season looked far different from any that has come before, but the unbreakable spirit of the team has remained. Each teammate's dedication to the sport was seen in their play during games and their energy during practice; despite the twists and turns the season underwent, they clearly put work into their skills.
"I really love field hockey because of the team and the team's spirit, because we're all together, and we're always shouting out during games and practice trying to cheer each other on. I really like the speed of the game too, especially when we can get those passes down throughout the game," junior Bella Counts said.
For more information and updates on the MHHS field hockey team for future years, you can check out their Instagram account @mhhs_fhockey or the official website. Although this season may have been a bit different than those prior, Mission Hills' field hockey girls still had an amazing season full of teamwork and great memories.
About the Contributors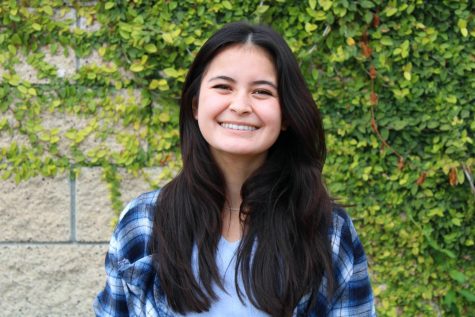 Avery Huffer, Staff Writer
(She/Her) Avery Huffer is a senior at Mission Hills High School, and this is her first year as a staff writer with the Silvertip. She hopes that during...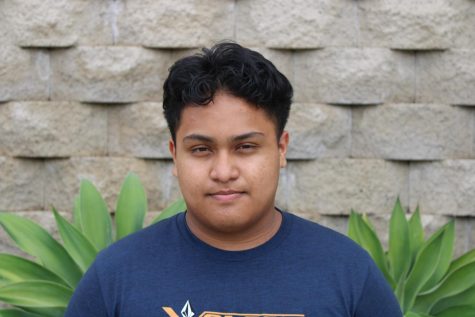 Victor Bautista, Staff Photographer
Victor Bautista is a sophomore at Mission Hills this year. He is a photographer, and he can't wait to have fun in Journalism. He enjoys taking photos...