Return to competition is coming sooner than anticipated for athletes
Some sports are back. Some are returning soon. The question now stands: when and under what circumstances will all of this be going down?
Sports are back, or at least some of them are — cross country had a meet on Sat. 2/13, while boys and girls (B/G) tennis, B/G swim, and B/G golf will all definitely be practicing within the next couple of weeks. However, all sports may come back with the right circumstances.
On Feb. 19, The California Department of Public Health (CDPH) released an update to the guidelines sports should follow. They have assigned certain sports to certain tiers, and have given new numbers to shoot for when trying to get more sports back up and running.
Commissioner Joe Heinz and Assistant Commissioner Todd Cassen of the CIF San Diego section wrote a summary of the CDPH's newest release and published it on their website. In essence, restrictions on outdoor sports have been greatly loosened, and it appears that sports will be coming back sooner rather than later. Click here to see an updated graphic of the tier assignments.
As most are well aware, California is using a four-tier color coded system on a regional/ county to county basis to signify when businesses and schools should re-open. The state determines these tiers based on how many new cases are identified daily and how high the percentage of positive tests is. This is the system they are using:
Purple Tier (most restrictive implications): Over 7 new cases per 100k people per day ; More than 8% of tests are positive.
Red Tier : 4-7 daily new cases per 100k ; 5 to 8% positive tests.
Orange Tier: 1-3.9 daily new cases per 100k ; 2 to 4.5% positive tests.
Yellow Tier (least restrictive implications): Less than 1 daily new case per 100k ; less than 2% positive tests.
In general, businesses and schools have to follow strict guidelines when their county enters a certain tier. Some sports assigned to certain tiers (outdoor sports mainly), don't have the same metrics to follow as businesses, however. According to the Feb.19 memo from CIF San Diego Section, outdoor sports that haven't already started: baseball, field hockey, girls lacrosse, softball, football, boys lacrosse, soccer, and water polo, "are permitted to begin competitions in the Purple or Red Tier once the County of Residence for the school reaches an Adjusted Covid Case Rate equal to or less than 14 per 100,000 tests." San Diego County (as of Feb. 23) is averaging around 15 new cases per day, with about 5% of people testing positive. Over this past month, our adjusted COVID case rate has been steadily decreasing and our percentage of people testing positive has been halved. Fourteen appears to be the adjusted case rate to shoot for if we want more sports to return. Things are looking better, and it appears that there is a very realistic chance that some athletes will have a legitimate season
While indoor sports such as basketball, volleyball, wrestling, and cheer may be a ways away, athletes from the sports cross country, track, tennis, swim and golf have already started up the process of fully returning.
"These groups are meeting on campus (or at the pool) and are preparing to start competitions this month or in early March. Field hockey started practices on February 1, but will not be allowed to have a game until we are in the Red Tier. We are encouraging more ladies to come join us for Field Hockey!" said Zapata.
It's encouraging for all athletes to see some sports return to campus. If all goes well, we can hope that other sports are able to play soon. For a comprehensive list of what sports may begin with certain timeframes and circumstances, click here to visit Mission Hills' website.
It will take a team effort to ensure that sports can return safely. Varsity Baseball Captain Garrett Davis is ready to make the necessary sacrifices and is confident that his teammates feel the same.
"It is very important between myself and my teammates to be able to play a season this year. We're all heavily motivated to play, following last year's abrupt ending to the season. We are all willing to make the needed sacrifices in order to return safely," senior Garrett Davis said.
For the most part, the fate of high school sports is far from certain, which is a fact that produces opportunities for people to make their voices heard. Changes to athletic calendars are based on the most recent CDPH (California Department of Public Health) guidance. If parents or athletes have thoughts on how things are being handled, the CDPH are the people to contact. While the governor's office handles most of the issues, the district office has discretion over whether athletes should be allowed on campus and whether spectators should be allowed to watch once games begin.
As of now, the CDPH requires that all players must wear facial coverings when not playing in the game, all observers must remain physically distanced with facial coverings, and observers should only be members of the same household as a player for the purpose of supervision. They recommend that the games should be streamed so that they can be watched live from home. We can expect that games will take place, however the observation of these games will most likely be heavily limited.
Overall, there is a lot of uncertainty in all of this — all of the guidelines are subject to change, given certain circumstances. The best thing we can do for our athletes is stay safe, do our best to prevent the spread, and hope for a swift and safe return to all sports soon.
About the Contributors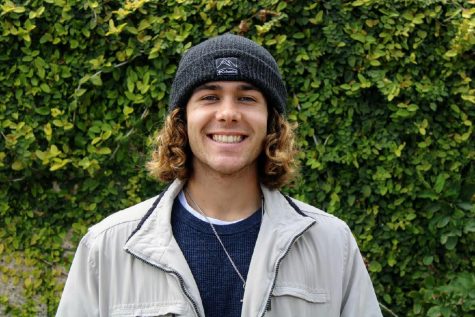 Austin Schultz, Sports Editor
Austin Schultz got involved in the Mission Hills Silvertip this year, as a senior. Austin loves to get involved in anything that regards Mission Hills....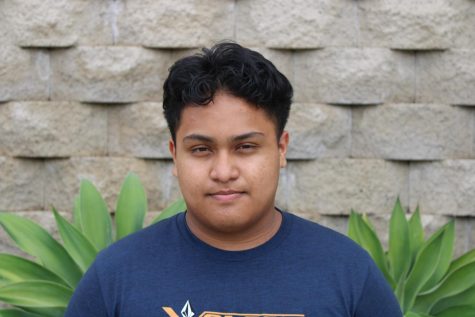 Victor Bautista, Staff Photographer
Victor Bautista is a sophomore at Mission Hills this year. He is a photographer, and he can't wait to have fun in Journalism. He enjoys taking photos...