From virtual to hybrid: What has changed for on-campus learning and how we can move forward
As we transition onto campus, we must continue to follow all necessary COVID-19 safety guidelines to ensure a safe learning environment for all.
Finally, after more than a year in isolation and months of spending long school days online, Mission Hills High and other SMUSD secondary schools have opened their doors to hybrid students for the remainder of the academic year, should the county remain within a safer tier. As students transition back into a campus environment, it is vital that everyone continues to be safe and follow COVID-19 guidelines put in place if they want to remain in a hybrid schedule.
In order for in-person learning to function as safely as possible, students must practice social distancing and limit being in smaller areas with others. Arrows and stickers that mark six foot intervals are placed all over the school to ensure safe distance between students and staff when navigating the school. Hand-washing stations have also been placed to ensure cleanliness and protection from the virus, and masks are mandated at all times, with the exception of removing them to eat lunch while still maintaining proper social distancing.
While some may find that these precautions feel incredibly strange or too much of a hassle to follow consistently, it is important to remember that we do these things not for ourselves but for others so that we can create a safer environment for all.
Some students have even opted to stay online for the entirety of the school year to take extra precaution against the virus.
"Personally, I think doing virtual class is better because you get to stay home and finish your classes while still feeling safe," senior Katerine Echeverria said.
Yes, following all of the rules set in place will surely take some getting used to, but we must remember that we need to continue to practice social distancing and good hygiene. With these safety protocols in mind, the district has developed the most effective plan for a safe return that relies on the cooperation of all students and staff so that we can see further improvements with the COVID-19 situation and less restrictions in the future.
Aside from maintaining social distancing, some students may be having a difficult time adjusting to being placed in a different cohort than some of their friends. Waiting so long to be reunited with a particular friend and finding out that this won't be possible at school because of separate cohorts comes as a disappointment for many, but keep in mind that the reason cohorts exist is to allow for us to better maintain social distancing.
Classrooms are also looking different with fewer desks, all placed further apart from one another with shields on top of them. They are usually the first thing you notice when walking in, and may feel strange to be enclosed by. Though incredibly different, there is no need to think of them as a barrier from our peers; instead, they are a protecting shield against germs that could make students and staff sick.
"COVID safety [on campus] is important to me because virtually my entire family is high-risk due to various health issues, and this includes me," senior Allain Armean said.
The SMUSD LumiSight app has brought another huge change that has been brought to campus. Instead of students walking through the entrance like they would in a "normal" school year, students must now show a badge on their phone screen to supervisors that indicates that they have checked for any symptoms through the app and are clear to come to campus. Overall, the LumiSight process is quite easy, but students continue to grasp that this school year is the most different yet.
"I think the LumiSight app definitely has its pros and cons. It's good to be on track for everyone entering the school so that we are all safe but you could also lie on some of them and could risk others. But it definitely is an important part of coming back. Covid safety is very important to me because I wouldn't want to catch Covid and risk my other family members, especially my grandparents. Also with having these safety precautions, hopefully we will be able to go back to normalcy and have fun without worrying about catching this virus," junior Arlene Bedolla said.
All in all, we need to respect the school protocols to keep each other safe. We also need to continue to be mindful of maintaining distance during interactions for all parties' safety. Even if that person is a friend, students shouldn't take it personally if they request to stay at a short distance from them. Even though things are completely different with new schedules and mask protocols, it is crucial to understand that these rules are in place to keep everyone safe and slow the spread of the virus.
About the Contributors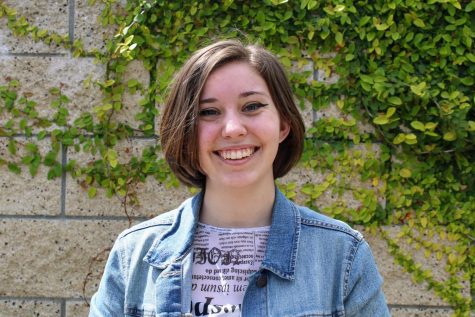 Katelyn Mandell, Photo/Graphics Editor
(She/Her) Katelyn Mandell is the Photo/Graphics Editor for the Silvertip. This is her second year in the journalism program, making her debut as a staff...
Ariana Jorden, Editor In Chief
(She/Her) Ariana Jorden is a senior at Mission Hills High School. It is her second year in journalism, in which she is serving as one of two of The Silvertip's...