Football team looks to tackle offseason obstacles
The offseason has presented several obstacles that the football team is sure to overcome
Football season is supposedly coming back at some point in 2021, and Grizzly football lovers can't wait. With only 11 seniors of 72 players graduating last year, the football team was initially looking like they were going to dominate the league this year based on their experience, team chemistry, and skill. However, with several complications emerging over this tumultuous offseason, there are obstacles that the team will have to tackle going into the season.
COVID-19 has certainly resulted in lots of free time for our players. Some players around the country have used this time to improve their game, while others may lack the drive. Our players haven't been able to officially meet and play together since before school was switched to online, which may prove to detach the chemistry the team has worked to build. However, senior cornerback, Ricky Williams, is confident in his team's work ethic and chemistry.
"The way we are getting better is [by] lifting weights, staying conditioned, as well as doing drills by ourselves. Some of us on the team get together and throw, so it simulates a game-like situation." When asked how they compare to the competition, Williams said, "It is tough to say, because I know other schools are able to practice while we can't. But I do know that individually we are each getting better, and when it is time to come together as a team we will be better in that aspect."
This upcoming year, there are going to be more seniors on the field than there have been in the past couple of years. Many, such as Skai Donnel, are going to be returning to their starting positions from last year. For the most part, the team is going to be filled with familiar faces, which may prove to keep a loss of chemistry to a minimum.
"I think we will do good this year. We have a lot of seniors ready to leave their mark on this school, and I know we're all working hard. I think the team will be good because of our chemistry and willingness to work hard," senior Skai Donnel said.
Another major complication this year is the transfer of our two-year starting linebackers: Jason Boyle (senior) and McKyle So'oto (senior), key points in our league-leading defense; Boyle transferred to Lincoln High and So'oto to Oceanside. These transfers will certainly leave a dent in our team's defense. Senior linebacker Tyson Chavez is confident in our team, despite this.
"Jason and McKyle will be a loss, but we have people to fill their positions," Chavez went on to say, "The best aspect of our team will be our defense. The guys that will be contributing are Riley Fountain (senior), Thomas Marron (senior), Jaiden Letua (junior), and Skai Donnel (senior)," Chavez is positive our defense will still be stifling nonetheless.
Overall, it has been an eventful offseason for the football team, from COVID-19, to the loss of Jason and McKyle, to the fact that the team hasn't been able to officially meet since March. Despite the uncertainty of the season and everything that's been thrown their way, our football team is working hard and staying on top. Our guys are confident in their prospects this year, and the fans should be too. When the season comes, we know our guys will be ready.
About the Contributors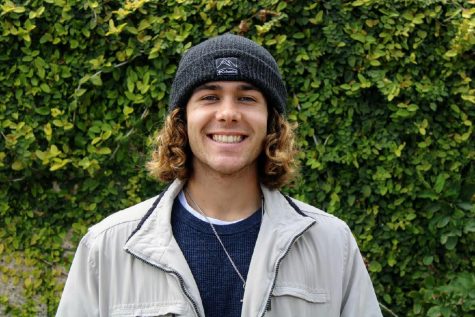 Austin Schultz, Sports Editor
Austin Schultz got involved in the Mission Hills Silvertip this year, as a senior. Austin loves to get involved in anything that regards Mission Hills....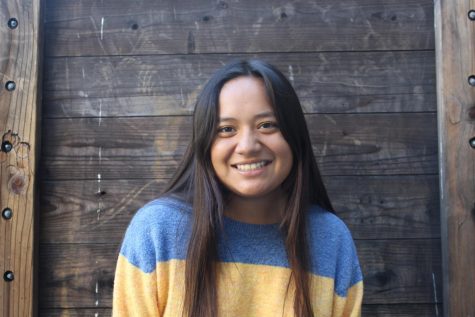 Marbella Ramirez, Business and Managing Editor
After an edifying three years on the Silvertip staff, Marbella Ramirez has returned for her fourth and final year to serve as the Business and Managing...