Jaedyn Hoenig selected to serve as a Young Woman in Bio Ambassador
Hoenig hopes to uplift and inspire young women of color to pursue not only a career in STEM but to strive for a position in leadership.
Jaedyn Hoenig, a senior here at Mission Hills, has been selected to serve as a YWIB-SoCal Ambassador, due to her academic excellence in the science field, and a desire to empower young women.
"I would say I've always leaned towards science and math because it's one of the only places where you can readily produce new knowledge and with engineering for humanity, actually change people's lives for the better," Hoenig said.
Science, technology, engineering, and math are all fields with highly favorable career options. But despite this, there is a large gap between the number of men and women who pursue careers in said fields.
"I can wholeheartedly say that I've been in a position where I felt discouraged to go into STEM because of my particular position as a woman of color. I would say to girls with this kind of worry that STEM is a beautiful place of creation and thought where your unique perspective is invaluable. There is always a community ready to welcome and support you with open arms," Hoenig said.
This is where organizations such as YWIB, or Young Women in Bio, step in. As a nationwide non-profit, YWIB strives to stimulate interest or passion in young women to pursue not only jobs but positions in leadership in STEM. By utilizing ambassadors in 13 chapters across the U.S., YWIB promotes outreach initiatives that can help other young women become more involved in the STEM world.
"It is uplifting to see talented women such as Jaedyn thriving in STEM. It is important that younger generations see that women have as much to contribute as men in STEM," Michael Butler said. "Science is the pursuit of truth. It is blind to prejudice and stereotypes. It's time our society emulated this."
During the course of the ambassadorship, Jaedyn and twelve other YWIB Ambassadors will each develop an Action Plan, working closely with teachers or mentors. The ambassador who best carried out and implemented their plan will be awarded a prize of $1,000.00 until the end of the school year, or towards June 15, 2021.
Being chosen as an Ambassador for YWIB is a momentous achievement. To be in a position where you can not only empower women, but other members of your community is not to be taken lightly, which is why we're sure Jaedyn is perfect for the job.
About the Contributor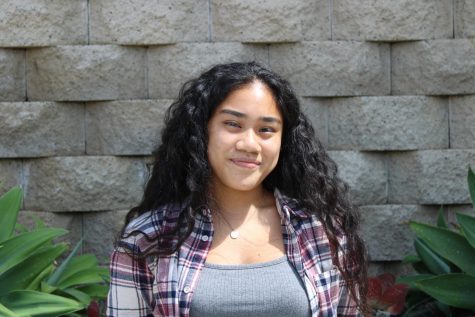 Isabel Ner, Features Editor
(she/her) Isabel Ner is this years' Features Editor at the Silvertip, and has been writing for the newspaper for almost three years now. Apart from writing...