The negative perception of attending community college and why students should overcome this stigma
Due to the stigmatization of community colleges, many students feel apprehensive about applying. This then limits them from not fully exploring their learning pathways after high school.
Deciding where to go to college is probably a high school senior's biggest concern, let alone how much they're able to pay to attend their dream school. Community college is by far the best route to take to save money, but many students don't even want to consider this option for fear that they aren't reaching high enough for success and educational merit.
"I think that some students look down on or have stigma around community colleges because they want to challenge themselves educationally or get the whole experience of going to college at a university," Aniela Palacios (12) said.
There is a stigma that has surrounded community college for a very long time, which is rooted in the idea that community college is for students with low grades and little ambition. How this common misconception came to be is generally unknown, but it could be that it primarily stems from people's innate desire for something bigger. From the time they are in grade school, students spend a long time thinking about what college might be like and picturing themselves in a large environment. Once they get to high school, they start to become aware that college is closer than ever, and they begin to worry about making a suitable decision that defines their future.
"I think there's a stigma around community college because since it's so cheap, people think that it's not good, or you won't be able to advance from there. I also feel like high schoolers want to live the 4-year college experience and feel as if they won't get that from there," Olivia Armenta (12) said.
There are more high school students than people might realize that still are not exactly sure about what they want to major in and pursue as a career. Being accepted into a community college can be a great opportunity for them so that they can test out the waters of a college environment without as much pressure to know what to choose as a major. The rates of students choosing to drop out of college could be reduced significantly if community college was given more of a chance by students, because it would provide them with a taste of university life as well as the intense academic demands without being too overwhelming. According to collegestats.org, the top five common reasons for students ultimately choosing to drop out of college are that higher education is extremely expensive, many students are unprepared for the demands of college, some students find themselves with more freedom than they've ever had which can sometimes lead to trouble, that they are not as happy with the college experience as they thought they'd be and miss home, and that unexpected things occur in students' lives that can deter them from finishing their degree. Community college helps to set students up for the bigger picture later on, which increases their chances of fulfilling their ambitions.
"When it comes to deciding what you want to do after you graduate from high school, it's such a personal decision. One that takes thought, research, and real honesty with yourself. You have people around you with good intentions and advice and ultimately you make the best decision for yourself that is about what is a good fit for you; community college, military, university, etc. I was a senior once, too. I had friends with grades and activities like mine who went to a 4-year and I chose community college for me and I can list all the reasons why going to a 4-year was great for my friends or the military or all the paths. We graduated high school together, each chose our path, now we have careers we love. Yes, there is a stigma out there about community college. I felt it when I was in high school a bit. Not only from my peers but from myself even at times. You gotta do you in life and be proud of the goals you have. Own it and hold your head up high. Sometimes you're not gonna know what to do or how to get there, but you work hard, ask for help and always have hope and believe in yourself," school counselor Mrs. Baker said.
Attending community college is not meant to limit success, but rather to foster it with its low cost and flexibility. Palomar College has some notable alumni, such as Miami Marlins baseball pitcher Nick Vincent, American airline pilot and captain of ValuJet Flight 592 Candi Kubeck (1961-1996), American mixed martial arts fighter Jesse Taylor, Susan Bucher, who served as the Supervisor of elections in Palm Beach, Florida; American professional golfer Mark Wiebe, Persian singer-songwriter Shakila, and many more. These individuals and their accomplishments prove that those who attend community schools are not limited to the perceived vagueness and lack of opportunity of attending a community college.
Community college is meant to allow everyone to have access to quality education, no matter their background or financial status. The professors, programs, classes, clubs, and other aspects of a community college are no less qualified than those at an Ivy League school. Community college is a wonderful option because it promises what it is: a close-knitted community.
About the Contributor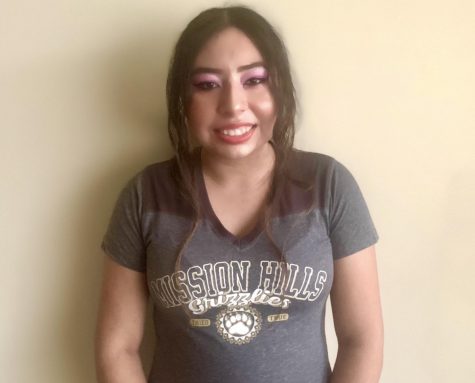 Ariana Jorden, Editor In Chief
Ariana Jorden is a senior at Mission Hills High School. It is her second year in journalism, in which she is serving as one of two of The Silvertip's...