Half the Sky empowers more than just women all over campus
Half the Sky dedicates itself to spreading awareness about more than just feminist issues.
Half the Sky works to educate and empower the student body with a main focus towards women. Even with the tag of being a "feminist club," their goals are centered to reach more than just the women at Mission Hills High School.
"I think Half the Sky is doing a great job of creating a warm and welcoming environment for students to express their ideas on feminism and gender equality We've also been able to touch on a range of social issues which includes LGBTQ+ and racial issues," said senior Ria Rao, one of the Co-Presidents of the club.
With many hands on deck, the leaders of the club have been able to take over the club's goals since their sophomore years. Seniors Misa Bramble (Co-President), Ria Rao, Alana Winn (Vice President) and Sarah Griffin (Secretary) use their close friendship to work alongside each other to support the members in their club and other students on campus. During their creation of the club, they wanted to represent the importance of women on campus. The name, Half the Sky means that women hold up half the sky.
"[The close relationship between the officers and the members] helps by making us be able to communicate better and have a more open discussion," Bramble said.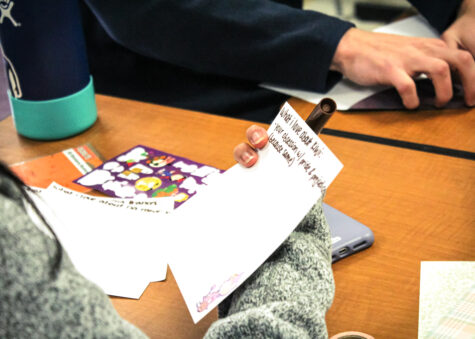 They have organized various projects over the years, such as drives to collect hygiene products, bonding activities and even guest speaker events. Last year, they had conducted a workshop to spread awareness about what they had called "Escalation," where they had hosted a film screening about domestic abuse. Afterwards, they had a discussion about the underlying message of the film. This year, they hope to lead a project that would allow the members and other students on campus to take a self-defense class.
"I definitely believe that this club empowers me as a woman on campus, especially as a woman of color. The club addresses so many different topics that often stray away from the typical feminist history taught in school…The club really redefines what it means to be a feminist," said junior Alexa Montes, a member of the club.
In honor of Women's History Month, the club wanted to spend some time honoring the different women in each of their lives. This past Tuesday, the officers provided scrapbooking paper and all kinds of crafting materials to allow the members to make their own cards. With a very high participation turnout, the club was able to successfully dedicate time to appreciate the women within the community.
"
It is more than a club. It is a community and a safe space to talk about things that the general student population would not normally openly discuss"
— Alana Winn
"It is more than a club. It is a community and a safe space to talk about things that the general student population would not normally openly discuss," senior Alana Winn said.
The club is always looking for new members to welcome into their community, this year and even in the years to come. For those who are interested in joining, contact Half the Sky's advisor, Mrs. McNalley ([email protected]), or follow the club's Instagram (@mhhshalfthesky) to find information about when and where meetings are taking place!
Leave a Comment
About the Contributors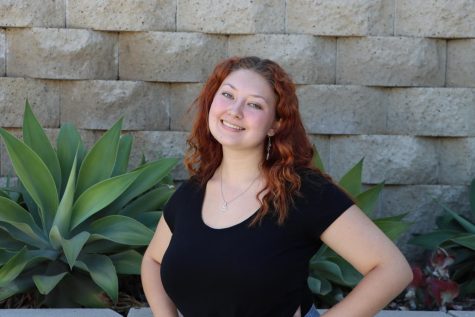 McKenna Crenshaw, Features Editor
(She/her) McKenna Crenshaw is a senior at Mission Hills and joined the Silvertip team during her junior year. As this year's Features Editor, she is...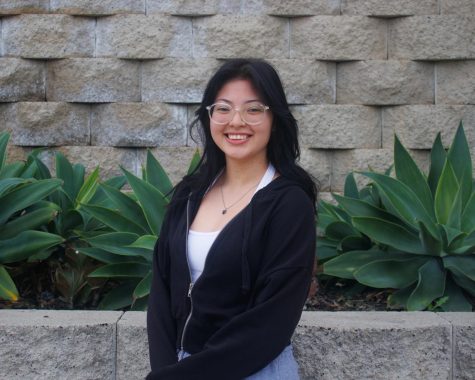 Giselle Vasquez, Photographer
(She/her) Giselle is a senior who joined the Silvertip in her senior year as a photographer. She loves editing and taking pictures for special events and...