Class and standardized testing requirements change for underclassmen
Some students will soon be seeing a difference in schedules and the ACT and SAT requirements
With course selection in progress, what classes to take in the incoming school year has been emphasized. However, graduation requirements for different grades are affecting the future schedules of students at Mission Hills, along with SAT and ACT requirements. Currently, the class of 2024, or incoming seniors, only need to take two years of life/physical science to graduate. Younger graduating classes are required to take an additional year, adding to their schedule.
"I think that science education is paramount. However, I'm not sure I think that every student should have to take Chemistry and Physics to graduate high school… not everybody's going into STEM, and if you're going to go into the workforce as soon as you graduate, or you're going to major in humanities or something, I don't know if learning Chemistry and Physics is essential for those students," biology teacher Michael Butler said.
For students not interested in a STEM major, requiring a physics class instead of an extra elective may be more harmful than helpful. However, for those that already have a career in science planned out or in mind, making a physical science required for graduation may take away additional stress during course selection; they no longer need to cram it into their schedules as it is already needed to graduate.
"Depending on what you're going to do in college, maybe you could substitute it for something you want to actually study in college. Maybe that could also be beneficial, but it goes [both] ways, I guess. I want to be a doctor, so science [or] physics is probably good for me to pursue. So I agree with it; I think it's beneficial," said sophomore Jace Rackleff.
In addition to the changes in graduation requirements, CSU and UC schools decided to temporarily no longer consider SAT and ACT test scores from applicants during the admissions process. This was originally due to the spread of COVID-19, which was closing down testing sites. After schools reopened, the tests were rendered permanently invalidated by colleges since they do not accurately measure students' intelligence up to the needed standard. A final factor in this decision was how students completed the tests; the distance between testing sites, for example, could make it seemingly impossible to complete the exam.
"[We need] to look at students that are homeless: do they really have access to going to Palomar to take the SAT/ACT in terms of transportation? They're at a disadvantage. Especially if a kiddo is living in Escondido, but the testing site is in Palomar and they don't have money for the bus, how are they going to get there?" school counselor Susan Martinez said.
"
Depending on what you're going to do in college, maybe you could substitute it for something you want to actually study in college.
— Jace Rackleff
Physics will likely be a graduation requirement for the foreseeable future—despite initial frustration, many students and staff seem to find that the extra required year would be beneficial. Additionally, ACT and SAT testing sites may even permanently shut down due to being possibly unnecessary. More information about course selection can be found on the school website and ACT and SAT information can be found on College Board.
*Edited March 24, 2023: As of March 24, 2023, 10th grade students were informed about no longer being required to take physics/third year of science as a graduation requirement for the 2023-2024 school year.
About the Contributors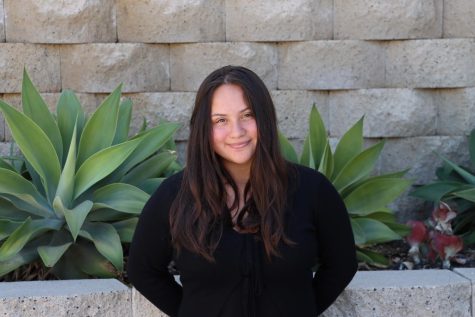 Aryanna Martinez, Photographer
(She/her) Aryanna Martinez is a Senior staff writer and photographer at Mission Hills High School. She was born and raised in California. Her hobbies include...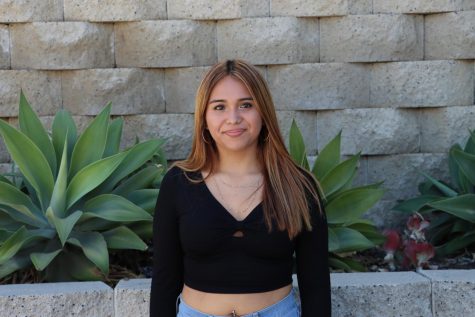 Itzel Alonso, Photographer
(She/her) Itzel is a senior who joined the Silvertip staff this year. Itzel believes that creativity is key for this class. Itzel has won for creativity,...