Seven students win the National Hispanic Recognition Award
Seven dedicated and hard-working students earn the recognition they deserve.
College Board recently awarded seven students here at Mission Hills the National Hispanic Recognition Award (NHRA), for their hard-work and academic achievement. Seniors Isabel Aparicio, Isabella Siqueira, Kelly Grandados, Ki Diaz, Mariana Rich Guillot, Rosa Mendez, and Sydney Stebbins all received the award. To celebrate their accomplishments in light of Hispanic Heritage Month, each student shared what the award means to them.
College Board has four programs that distribute awards to underrepresented groups of people, including the National African American Recognition Program, the National Indigenous Recognition Program, the National Rural and Small Town Recognition Program, and of course, the National Hispanic Recognition Program. Each work to find students with high academic achievement on AP and SAT exams. These awards can be attached to college applications, in an attempt to help students show to colleges their dedication.
"I was really happy when I first read the email and I immediately screenshotted it and sent it to my family group chat," senior Isabel Aparicio said.
Throughout her high school career, Aparico has always challenged herself by taking rigorous courses and AP exams. She has received a five on her AP Human Geography and threes on both her AP World History and AP U.S. History exams. She had learned about the award when scrolling through the website, in search of scholarships and other awards. When she stumbled across it, she decided to take a chance and apply for it.
Isabella Siquiera has dedicated herself to excelling in school. She applied for the award after she received the email due to the recognition she felt it would finally give her. One of her achievements includes maintaining a 4.0 GPA throughout her high school career. She hopes that this award is able to help her with her future endeavors.
"Because I want to focus on helping both the Hispanic and Latino communities in my future career, I do hope this award will help me gain a unique opportunity," Siqueira said.
Kelly Granados has worked hard to achieve a high GPA and pass her AP exams since she was a Freshman. She has felt that she has always received support from the community here at Mission Hills High school. When she discovered the award from an email, she knew she had to apply.
"I think this is a good award that College Board is offering to underrepresented students because it can help them stand out in the future whether that's for college or a resume," Granados said.
Ki Diaz, was sent an email from College Board that she was eligible for the award. She had never heard of the award until then, and was interested to see if she would receive it. When she did, she was elated. When asked if she has had to overcome challenges in her education due to her ethnicity, she stated:
"I am lucky enough to say that my parents have built a stable life for me where I can attend school and focus on learning. […] I am also lucky enough to not be in a position where I feel belittled or excommunicated due to my ethnicity," Diaz said.
Mariana Rich Guillot had not known the award existed until she had received an email from College Board that stated she had won it. Upon further research, she realized she had been recognized for her academic achievement and Hispanic heritage. She has passed her exam in her AP Spanish course and has done well in her Spanish Speakers 2.
"I was hoping that if I did get [the award], it would help as an extra thing on my personal profile for college applications," Rich said.
Rosa Mendez received her award based on her PSAT score and felt proud after reading the email that she had won. She has prided herself on her academic achievement, especially her grades. Mendez has always challenged herself in school and strives to make her and her family proud. She feels that she didn't receive the resources that everyone else did when she struggled in school.
"For homework, I couldn't ask my parents to help me with math because they never completed their education, they never got the chance to because they themselves basically raised their sisters and brothers. […] I couldn't rely on family because they didn't go through what I'm going through," Mendez said.
The final award winner, Sydney Stebbins, was ecstatic to have learned that she had received the award. Like the others, she didn't know about the award's existence until she was emailed by College Board. Before this summer, she had never felt like she was underrepresented in school. But she took Chicano Studies at Palomar College. It was there that she learned she lacked representation in her education.
"After taking this community college course about Mexican culture and United States history, it opened my eyes to what schools could be teaching to help students in minorities learn more about their cultures and be more represented," said Stebbins.
With a program like this, College Board is able to reach out to Hispanic students and recognize them for not only their academic achievements, but their identity as well. The seven students that had won this year are able to set an example for other Hispanic students to help encourage them to persevere themselves and achieve their goals. Their perseverance and dedication will be forever highlighted here at Mission Hills High School.
About the Contributors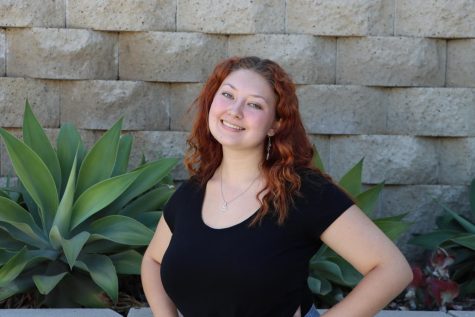 McKenna Crenshaw, Features Editor
(She/her) McKenna Crenshaw is a senior at Mission Hills and joined the Silvertip team during her junior year. As this year's Features Editor, she is...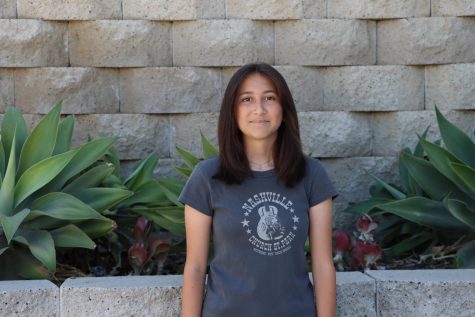 Maya Arcidiacono, Photographer





(She/her) Maya is a sophomore who joined the Silvertip in 2021 and is in her second year of journalism. She loves playing sports, reading, and...