A Lack of Gender-Neutral Restrooms on Campus Poses a Challenge for Students
A general lack of gender-neutral bathrooms and instances where they are mistaken for staff bathrooms leave some students in uncomfortable situations.
Mission Hills High School has three gender-neutral bathrooms that are available for student use; two near the locker rooms, which are used as a changing room for our school's LGBTQ+ students, and single-stall bathrooms for PE classes with the other gender-neutral bathroom at the 500s building's second level. With there only being three gender-neutral bathrooms, it is very difficult for students who would prefer to use them to have access to restrooms that they feel safe in.
"At the beginning of the school year when it was brought to my attention that [students] didn't have access to restrooms… I realized that there was only one [on] the second floor and the two right outside of the locker rooms and I believe that is the only access students had to gender-neutral bathrooms," Mrs. Rios, school counselor said.
With there only being three gender-neutral restrooms on campus, none of which are located on the west side of the school makes accessing them a challenge. Students have to walk to the other side of the school to use a restroom potentially missing even more class time to walk a further distance.
"One thing I struggle with is when one of my classes is on the other side of campus…So I agree that it would definitely be useful to a lot of people to have more gender-neutral bathrooms just across campus," freshman Grey Gabbard said.
Despite the restrooms being available to students, only the ones near the locker rooms are readily open. The restroom in the 500's building tends to be locked, this is because the teachers often lock the bathrooms after they use it out of habit, since they have to lock the staff bathrooms every time they use them. However, there have been times when teachers mistake the gender-neutral bathrooms for staff bathrooms and purposefully stop students from using them.
"I feel like [staff] could have just kept [the bathrooms] a bit more open to the students who want to use them," Freshman Nikko Takashima said.
This problem however can be fixed by educating staff about the importance of gender-neutral bathrooms. We can also improve staff communication by putting up a sign or reminder in or around the gender-neutral bathrooms to remind teachers to not lock the bathroom door.
As for the future of gender-neutral bathrooms, the set of gendered bathrooms in front of the future center has plans to be turned into gender-neutral ones. Students who prefer them will now have access on that side of the school rather than walking across campus to use a restroom that they are comfortable in, a huge step in the right direction.
View Comments (1)
About the Contributor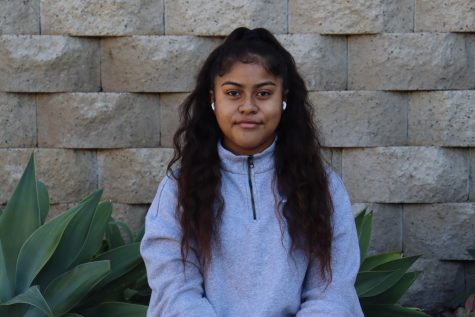 Ariyah Coleman, Staff Photographer
Ariyah Coleman is a junior at Mission Hills High School, who joined the Silvertip staff this year. She is a staff photographer. Ariyah hopes to produce...