Victoria Ngo helps raise awareness towards Asian culture
In a time where Asian stereotypes flourish, Victoria Ngo looks to actively combat this with education.
Cases rise in the Asian community as well, but not just COVID cases — anti-Asian hate crimes have catapulted since the start of the pandemic. The public has placed the blame on Asians, which has caused the amount of unfair and discriminatory treatment to be normalized.
In an effort to combat this, the Asian Pacific Coalition Club at Mission Hills was founded. Senior Victoria Ngo is one of the presidents currently administrating the club. Discussing discrimination, stereotypes, cultures, and more, the organization ultimately seeks to counter racism against AAPI.
"I'm a Vietnamese American. As an Asian-American, I have both seen and experienced first hand racial discrimination growing up. Ever since, I've been passionate for spreading awareness around Asian discrimination such as casual racism and harmful stereotypes as well as educating about the many beautiful cultures within the Asian-Pacific community," Ngo said.
The environment someone grows up in highly affects their outlook in life later on. Growing up in an unaccepting society is an ordeal that can take a toll on anyone. Having to face that harsh reality at a young age can induce a sense of responsibility to speak up against immoral actions.
"My friends, family, and I have all experienced racism growing up in the United States. It's gotten to a point where it's become casual and isn't surprising anymore, which is what I want to combat," Ngo said.
Ngo's devotion towards making a change prompted the creation of the Asian Pacific Coalition Club. Over the course of the 2020-2021 school year, the club introduced co-president Emily Ha. The creation of the club provided students with a space where important conversations about AAPI racism and discrimination can be held in a respectful setting.
"Asian Pacific Coalition was founded during the peak of the pandemic when Asian discrimination was at an all time high. I wanted to create a safe place for Asian students when it felt like everybody was against us. APC strives to spread awareness to the various cultures within the Asian-Pacific community and hopefully combat racial discrimination through community connection," Ngo said.
The club has continued to flourish with new members throughout the 2021-2022 school year. With Victoria graduating this semester and attending a university afterward, she hopes to continue with her activism by joining organizations like Asian American Alliance and Asian Student Union. It's thrilling to see what she will accomplish next and how the club will evolve following her vision for years to come.
About the Contributor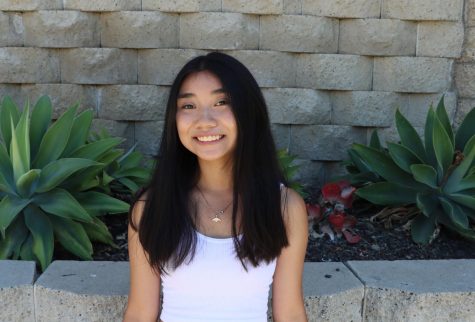 Natalie Ner, Staff Writer
Natalie Ner is a freshman at Mission Hills, who has just joined The Silvertip in the 2021-2022 school year as a staff writer. She believes that journalism...