Nick Krahel trades Carlsbad for his San Marcos dream job
Mission Hills welcomes Nick Krahel, an algebra I and geometry teacher to a blend of different grade levels.
Krahel previously taught at Woodland Park Middle School, and has been teaching in San Marcos, California for two years. He recently got his master's degree from Cal State San Marcos and has many different passions, including surfing, traveling, exploring different cultures and cooking. He grew up in Oceanside, California with five siblings and enjoys other people's company.
"I love just being around people and helping others, that's kind of what brought me back to being a teacher you know, I think [it's important] to change and support our youth because you're our future," Krahel said.
Growing up, Krahel did not have teaching at the forefront of his mind as a career. After college, he worked at a residential facility for foster youth called Casa de Amparo. He later became a behavioral intervention aide at a school in Carlsbad, California, where he was reunited with a long-term substitute teacher he had in high school and worked alongside him.
"I actually started working with [the] substitute teacher [from] my freshman year in algebra, and he said, 'you'd be a really good teacher,'" Krahel said.
With what his former teacher told him, Krahel considered more career options that would interest him, with helping youth in mind.
"That made me think about, 'what area in you know, young kids' lives is the best thing that you can change their life and turn them around if they're struggling?' I thought about being a counselor or like a therapist and I was like, 'you know, the most impact you can probably support youth is in the classroom,'" Krahel said.
As someone who formerly helped and taught youth and is new to teaching adolescents, Krahel is eager to support and interact with Grizzlies on campus. While at Mission Hills, Krahel hopes to help Grizzlies with deciding what they want to do in the future and support them in making good decisions. Krahel's past experiences and inspirations led him to making a positive impact on our students through strong connections with them at Mission Hills.
About the Contributor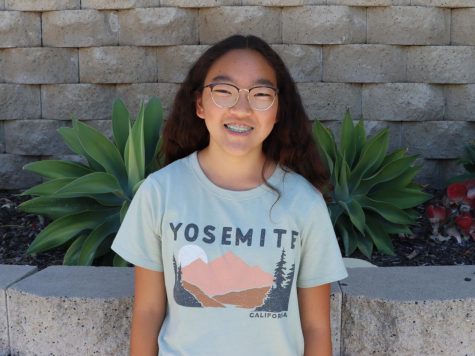 Lori Nishiguchi, Staff Writer
Lori Nishiguchi is a freshman who joined the Silvertip as a staff writer in 2021. Lori believes that the voices of young writers and dreamers should be...