Avery Huffer goes from field hockey to the field of criminology
As Avery Huffer tries to investigate the lessons of adulthood she starts her case at UC Irvine
The name Avery Huffer is synonymous with two words: compassion and tenacity. She's left her mark on campus as an incredible student-athlete and an eager friend to all.
"I am always there to be a friend. I like to think that I am the kind of person who people can turn to whenever they need somebody to listen. I like being there for others and I just like people in general," Huffer said.
Her commitment as an athlete and scholar is evident in her four years in field hockey, two years in lacrosse, and her memberships in the National Honors Society and the California Scholarship Federation.
"Avery is one of the most insightful, compelling, and capable writers I've ever worked with. She has the biggest heart and is so smart but she gives that to others and encourages other people within her work. She will do her work to the best of her ability then reach out to others as she is super inclusive," Mrs. Ryan said.
Huffer will be attending UC Irvine and major in criminology to pursue her dream of becoming a forensic anthropologist.
"Hopefully 10 years from now I'm doing something in that field and living in the Pacific Northwest with my 17 adopted dogs," Huffer said.
Before starting her new adventure, Avery wants to thank her grandparents and her good friend Sara Huffman for all their support. She would also like to leave some advice for her fellow Grizzlies.
"Even if you did not have the traditional high school experience, if you had a good time and feel like you have gotten some fulfillment with your grades, friends, or your teacher, that is all that matters," Huffer said.
About the Contributor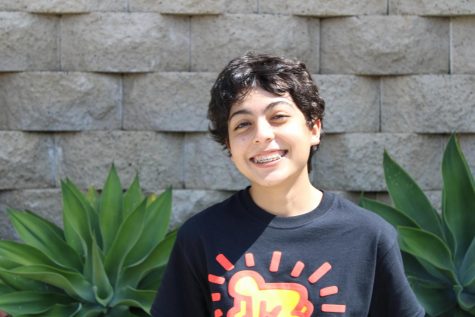 Sophia Novelo, Editor In Chief
(She/Her) Sophia Novelo is a senior and this is her second year in journalism. As an Editor-in-Chief, Sophia fosters an environment in which students'...