SMUSD faces another schedule change leaving students feeling apprehensive
The district is introducing a new hybrid model and students are questioning that change
Students with the hybrid schedule are periodically forced to switch between distance learning and physical school, and some of them find this difficult. Mission Hills High School and other SMUSD secondary schools proposed an optional three-to four-physical-days-a-week plan to compensate for this, however, many believe this decision was made prematurely and too late within the year.
"Personally, I feel as though the schedule should have stayed the same, as in the A and B cohorts going two days per week separated. Now I can see myself fearing more each day about the fact that there are now going to be 30 people in my classes which means more of a risk of spreading Covid, and alongside that, those new people are bringing with them all of their exposure from the other cohort. I personally chose the four-day schedule because when I am at home the homework is so confusing without the teacher explaining what exactly we have to do on zoom. Although after thinking about it for a while, I am considering sticking with the two days. For some, I think this will be beneficial, similar to folks like myself, although the risk of illness among students and the transmission of disease really scares me. It also feels as though I have no choice whether I choose four or two days, there will now be more people in my classes and more risk of me getting sick and passing it to my family and friends," sophomore Sydney Stebbins said.
The plan was proposed by members of the school board at a district board meeting on Tuesday, April 20. It would add one physical day to the schedules of those who opted for it and another if the plan were popular enough. If families favor it, the district will implement the plan on May fourth.
In this plan, Cohorts A and B would be split into Groups A1 and A2 and Groups B1 and B2, respectively. Cohorts would still be on campus for their current assigned days, for example, all of Cohort A would still attend school on Tuesdays and Thursdays. The change would come with the additional physical school days, which would take place alongside one of the other cohort's school days. Group A1's additional day would take place on Wednesdays, A2 on Fridays, B1 on Tuesdays, and B2 on Thursdays. This is quite a convoluted schedule change considering we're at the last couple of months of the school year. Many question this arrangement and wonder why the original hybrid schedule can't just stay the same.
"My thoughts on the three-day hybrid model is that it's not the best. There are families who also have children going to elementary full time and that could cause cases going up. The way we have the two-day hybrid is good and they're still having COVID-19 cases in our school because of sports. Imagine how it would be like if we did a three-day hybrid and have students from different cohorts combining. We don't know where each other has been and who we've been around. I think the way we have things right now is good," senior Ashley Acosta said.
On the other hand, a notable amount of students believe going onto campus for more days will be beneficial both socially and academically. With a third and potentially a fourth day in student's schedules, this can help ease the transition into the traditional five-day school weeks that will begin at the start of the 21-22 school year.
"I feel like the plan successfully allows students to safely return an extra day to school, bringing us all one step closer to normal. To be perfectly honest, I'm going to miss my three days a week of learning at home, however from a social and learning aspect, being in person an extra day would be really beneficial. By making this choice optional and keeping Mondays on virtual learning, the three-day plan provides the flexibility and an overall great choice for students to choose how they would like to finish their school year," senior Aaron Hamilton said.
Other students believe that sending more people to school each day could put our health at risk, as there have been multiple reports of COVID-19 cases on campus. When one student tests positive for the virus, all of their potential contacts are to be quarantined for 14 days. With this in mind, many wonder whether the school is ready for more students to be on campus.
"I think that with COVID-19 still spreading and the vaccine not being available for a significant amount of students, the plan was a desperate decision that could be putting us all at risk of contracting the virus. I chose to stay with the two days a week plan because I do not want to put myself at risk any more than I already am," sophomore Jace Jenkins said.
With changes there are continuities. The students of Mission Hills continue to be resilient in their ever-changing environments as they navigate the rest of this difficult school year. The endurance of each and every student is surely one thing that does not need to be questioned because it is, and will always, be a constant.
About the Contributors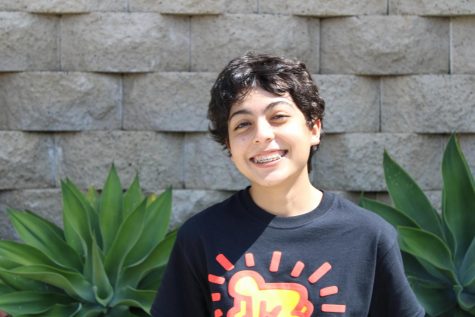 Sophia Novelo, Editor In Chief
(She/Her) Sophia Novelo is a senior and this is her second year in journalism. As an Editor-in-Chief, Sophia fosters an environment in which students'...