The ultimate guide to preparing for senior year
Although it can be hard to get on track, here's a simple guide on getting everything set for your final year as a Grizzly.
Hey, Class of 2022! Did you skip out on the Mar. 9 zoom meeting about "How to Prepare for Your Senior Year?" Here's a recap of everything you missed!
Mission Hills counselors have compiled a slideshow highlighting important upcoming events. These include college admission tests and post-secondary options.
Of these included post-secondary options, Mrs. Segal discussed alternatives such as community college, career and technical schools, and joining the military. All of these options have links to help students and parents explore their course of action.
Student-athletes are encouraged to register with the NCAA Eligibility Center and join the Student Athlete's Google Classroom with code g7ew2u7. They are also encouraged to submit their SAT/ACT scores to the Eligibility Center using code 9999.
Due to COVID-19, UC and CSU colleges are not requiring that current juniors take these tests in order to be eligible for acceptance. However, if you do decide to take the SAT or ACT, you can register online here. Eligible students can request fee waivers here and forward any further questions to Mrs. Smith at [email protected]
For juniors applying for financial aid, Mrs. Martinez detailed the differences between grants, loans, and work-study. Both Free Application for Federal Student Aid (FAFSA) and the CA Dream Act (CAADA) will be open for registration on Oct. 1, 2021. Students only need to fill out one document based on eligibility. Speak with your counselor to get more help with these documents.
Virtual college fairs are also open for registration to help students better gauge what type of college they want to attend. Some of these fairs even offer one-on-one meetings to discuss your future! The Mission Hills counseling department provides a series of events that students and parents can choose from including the Future Fair. They can be found here. Juniors will be able to access a fully detailed video of the presentation on the Mission Hills counseling page. To access this link, click here.
Regardless of what path they choose, juniors are encouraged to explore their options. Counselors are always available to discuss further courses of action, even if the plan doesn't include traditional education. If students are still unsure about their post-high-school career, they should schedule a one-on-one meeting with their counselor. If students are unsure of who their counselor is, the list can be found here.
About the Contributor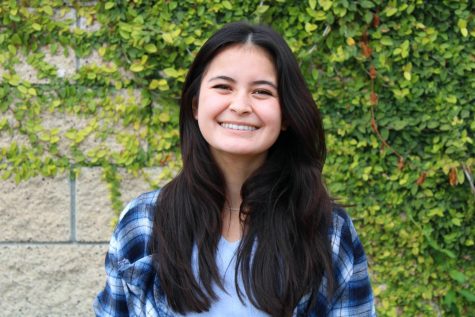 Avery Huffer, Staff Writer
(She/Her) Avery Huffer is a senior at Mission Hills High School, and this is her first year as a staff writer with the Silvertip. She hopes that during...