The highs and lows of returning to campus have left students feeling conflicted
Gone are the days of online learning from the comfort of our homes, yet the new change to in-person learning has left students with mixed feelings.
It has been just over a year since students left Mission Hills High School's campus, and now they're finally returning with the reintroduction of in-person classes. It's been a long, windy road to get here, but after 12 months of waiting, students are finally setting foot onto the concrete floors of MHHS once more. How are students adjusting to returning to campus?
"I like being in person for school because it's nice seeing my friends and talking with them after a long time not being able to. Classes and that kind of stuff are basically the same, but at least we get to interact with people instead of just sitting at home," senior Akash Mahajan said.
For some students, the switch back to in-person for this hybrid schedule is a welcome change. Gone are the days of social isolation, missing your friends, and having virtual and sometimes awkward interactions with teachers. The mental distress of isolated learning has been removed, and students can now engage with their peers in class or mill about the hallways like they used to. Still, there are some issues with in-person classes that take away from the joy of being back to "normal."
"I have a love-hate relationship with our return. I love being able to see all my classmates in person and enjoy the school community, but I don't like how being in class hasn't changed the style in which teachers teach. They aren't taking advantage of the in-person setting enough to make it worthwhile. Sometimes what we do in class would be better at home than in person. What is the point in in-person classes if my education isn't adapting with it?" senior Paige Sundelius said.
The switch has been difficult when it comes to the forced change of teaching style. After being online for half of the school year with only Google Classroom to guide us, some students feel as though the change to in-person learning has been too jarring, while others are left wondering what the purpose of this switch even was. Students have noticed that, besides sitting in a classroom, there is not that much of a change between physical and virtual school. Additionally, the cohort system and divided lunches have left many students separated from friends they'd been looking forward to seeing in person.
"I like the return to in-person classes for the most part. I like the social aspect of seeing people I haven't seen in a long time, as well as having a classroom setting to do work. What I don't like about it is that because most of my classes are not lecture-based, we'll have assignments to do that should be for asynchronous days. Because of that, I am able to finish my work in about 20 minutes, and then don't have anything to work on for the rest of the class period. Also, the classrooms get eerily quiet, which is a little offsetting at times," senior Sara Huffman said.
Some MHHS students miss their comfy spot in front of their computers at home. Some are jumping for joy that they can finally stretch their legs and see their friends in person. Others are feeling pretty mixed about the subject since there are plenty of pros and cons to being back. Whether you hate it or love it or are somewhere in-between, with campus back open and sports seasons underway, high school is starting to look more like the classic experience we know and love. Even though it is still pretty weird sitting inside a plexiglass container six feet apart from other classmates, it's great to finally be back in the hallowed halls of Mission Hills.
About the Contributors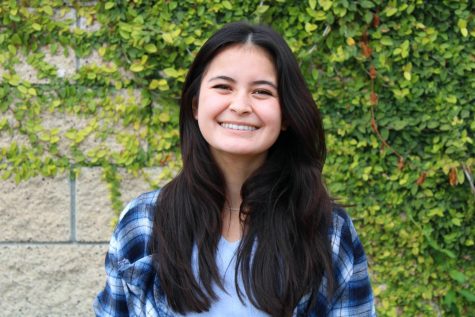 Avery Huffer, Staff Writer
(She/Her) Avery Huffer is a senior at Mission Hills High School, and this is her first year as a staff writer with the Silvertip. She hopes that during...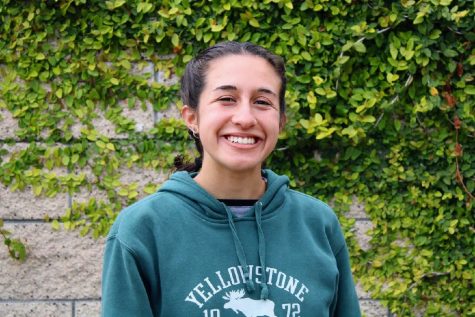 Malia Brame, Staff Writer
(She/Her) Malia Brame is a junior who joined the Silvertip this year. Malia believes the Silvertip is an amazing place where students can express their...