RSVP for Key Club's upcoming Valentine's Day charity stream
Are you looking for a COVID safe way to spend your Valentine's Day? Then make sure to tune in to Key Club's charity stream on Twitch and Discord.
Looking for a socially-distanced way to spread love this Valentine's Day? Why not tune in to a special event organized by Mission Hills' very own Key Club! Designed to help individuals in need while also aiding the goals of a MHHS club, this is a fantastic opportunity to help out your community and have some fun!
"Spend your Valentine's Day virtually and safely with a loving service community! We will be hosting games, tournaments, and challenges for prizes with all proceeds going to the Pediatric Trauma Program, our preferred charity. This is one of our few fundraisers this year so we hope to see you there!" senior Zander Vilaysane, the president of MHHS' Key Club, said.
The stream will be taking place at 4 p.m on February 14, at @kalambity on Twitch and Discord. For extra information, check out the instagram account @mhhskeyclub, where the club has posted updates on details of the event. RSVP for the event, you can fill out the form linked here or go to the link in their Instagram's bio.
"I introduced the idea for a charity stream a few months back because I wanted a way to make a positive impact through my hobby of gaming and live-streaming various activities on Twitch. Independently from Key Club, I did two charity streams and raised $60. However, this time, starting February 14 at 4 p.m., we're hoping to raise upwards of one thousand dollars to which I will shave my head and the key club board will perform various other challenges at donation milestones," senior Kody Lamb, an organizer of the event, said.
All proceeds from the event will go to Mission Hills' very own Key Club as well as the Pediatric Trauma Program, their charity of choice. The PTP works to "prevent pediatric trauma by providing community outreach, education and materials to children and families" in their surrounding communities (for extra information, go to the PTP section of the Cal-Nev-Ha Children's Fund website.)
"The event is free to participate in whether playing games with the board or watching the stream on Twitch to support but all info about donating and attending will be on the official key club discord and Instagram accounts. Our charity of choice is the Pediatric Trauma Program which has worked with Key Club for many years to reduce child injury and death from accidents and other means of danger," Lamb continued.
Don't forget to tune in to the stream on February 14 at 4 p.m. and support both a good cause and your fellow grizzlies alike! Hope to see you there!
About the Contributor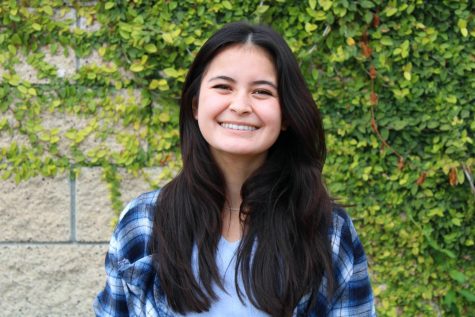 Avery Huffer, Staff Writer
(She/Her) Avery Huffer is a senior at Mission Hills High School, and this is her first year as a staff writer with the Silvertip. She hopes that during...