Celebrating Día de Los Muertos
Día de Los Muertos celebrates the departed and their journey back home.
Autumn always brings a new season of festivals, celebrations, and a sense of unity to those all around the world. From trick-or-treating to Celtic fire ceremonies, fall has something in store for everybody. One of the most popular ceremonies, Día de Los Muertos, better known as Day of the Dead, celebrates the departed and their journey back home.
"My family didn't really start celebrating it as much as they did in Mexico until 3 years ago. But since then, we always celebrate on that day and it brings us joy knowing that you can still be connected with loved ones," Gabriela Palafox (12), president of the Hispanic Latino Student Union said.
Día de Los Muertos originated in ancient Mesoamerica and was celebrated by the Aztecs, Toltec, and Maya tribes. The celebration of life allowed the indigenous tribes to honor their fallen family members, many of whom perished after the arrival of Spaniards. After colonization, the two Spanish holidays, All Saints Day and All Souls Day became intertwined in Dia de Los Muertos, creating the weekend-long holiday.
Even though Halloween and Dia de Los Muertos have similarities, it is not the "Mexican Halloween" as most would think. On Day of the Dead, souls cross a bridge between the real world and the spirit world in order to visit family. With the offerings left on beautifully decorated altars known as ofrendas, these spirits are able to feast and party. Ofrendas are often seen loaded with marigolds, tamales, tortillas, fruit, chocolate, drinks, and candied sugar skulls called Calaveras.
The festivities begin at midnight, Nov. 1, when the bridge starts allowing souls to cross. Parties, parades, and festivals are common and heard all around cities. Mexico's Grand Dame of Death, La Calavera Catrina takes the form of statues, papel picados, and even bobbleheads. Catrina has become an important symbol throughout history to not only Dia de Los Muertos but also the Mexican people themselves and their willingness to laugh and cherish death.
"I'm really happy that my culture is more mainstream now. A lot more people are aware of Mexican traditions, which is important considering how Mexicans have been viewed in the past few years," Mikeala Hawkins (12) said.
Dia de Los Muertos is not only celebrated in Mexico but all over Latin America and in largely populated Latino communities like Los Angeles and even San Diego from Nov. 1 to Nov. 2. Day of the Dead is a beautiful and historical holiday that keeps the dead "alive."
About the Contributors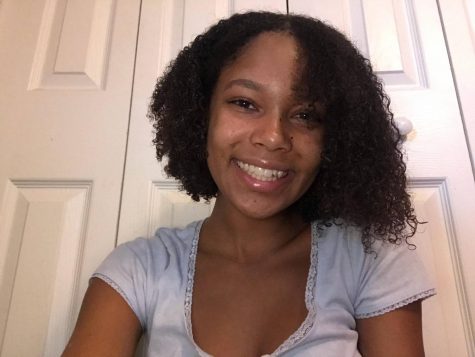 Mackenzay Hyppolite, Staff Writer
Mackenzey Hyppolite is a junior at Mission Hills High School. This is her first year working for the Silvertip. After moving across the country on her...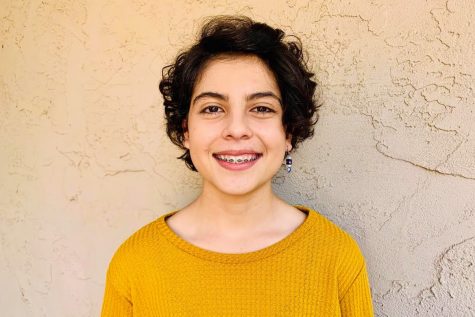 Sophia Novelo, Opinions Editor
Sophia Novelo is a junior and this is her first year in journalism. As this year's Opinions Editor, Sophia fosters an environment in which students' opinions...