Small acts of conservation can make a big difference: Here are 8 Eco-friendly products you can buy to help the environment
To save Earth's environment from even more pollution, we must do our part and clean up our acts.
Every year, global warming gets exponentially worse and worse. Glaciers are melting, forests are on fire, sea levels are rising, animals are going extinct, and those problems are just the tip of the melting iceberg. We have to take action now and work together, before it's too late.
According to World Wild Life, if we limit warming to 1.5° C (2.7° F), we can escape the majority of severe consequences brought by climate change.
"One of the biggest changes you can make is going vegan/vegetarian, or using clean energy (non fossil based). For example, solar or electric vehicles," said Karina Tettero, a local environmentalist.
Major changes to reduce your carbon footprint would be the best option, but if you can't do that, every little action you do still goes a long way. Most people believe that it's too much work to become eco-friendly, but that's a common misconception. Not all actions have to be large-scale and expensive. Just simple changes here and there in your diet or day to day life, can really help.
"If everybody is doing those little things, then it just gets bigger from there….We can solve problems before they become unsolvable," MHHS biology teacher, Dayna Drewniak said.
So, here are some eco-friendly products you can buy to decrease your carbon footprint!
1. Biodegradable Toothbrushes & Powder Toothpaste
Amazon sells toothbrushes made out of bamboo, wood, paper, money, and more sustainable materials. As for toothpaste, it can be made into powder or tablet form. This way it is much easier for eco-friendly packaging.
2. Reusable Cotton Rounds
There are organic cotton rounds that are machine washable. They can be used to apply toner, wash your face, remove makeup, or whatever else you want. You can reuse them over and over again, and they'll last for years! They can be found on Amazon.
3. Biodegradable Hairbrush and Hair Ties
Some companies, such as Wet Brush, are now making biodegradable/recycled hairbrushes. Amazon also sells biodegradable hair ties.
4. Shampoo Bars, Conditioner Bars, and Soap Bars
Businesses like Lush, now make shampoo, conditioner, and soap, into bars. This allows them to eliminate plastic packaging used for shower products.
5. Reusable Ziploc Bags and Containers
Eating homemade lunch at school, or having a picnic, can have a negative effect on our environment if you use single usage packaging. Instead, you can use washable ziploc bags which are made out of a thicker more durable plastic. You can also use reusable glass containers, like Mason Jars.
6. Metal Straws
Straws are very harmful to our oceans, and deadly to marine life. Metal straws are a much better alternative. They are reusable, washable, and easy to take anywhere with you.
7. Reusable Water Bottle
There are so many different options for reusable water bottles. They come in different sizes, shapes, and colors. You can find them for anywhere between $10-$45. Some popular brands are Hydro Flask and Klean Kanteen.
8. Reusable Bags
When going shopping, unnecessary waste can add up. There are so many options for reusable bags you can buy. Tote bags, grocery bags, freezer bags, even bags that can fold up into a tiny pouch. Most bags are very affordable, and last a long time.
Our planet is dying because of our ignorant and irresponsible actions. But we can fix this if we limit our carbon dioxide emissions and plastic production. It's important to come together during a time like this. In order to live happily and healthily on our planet, we need to take action. Remember, there isn't a planet B.
About the Contributors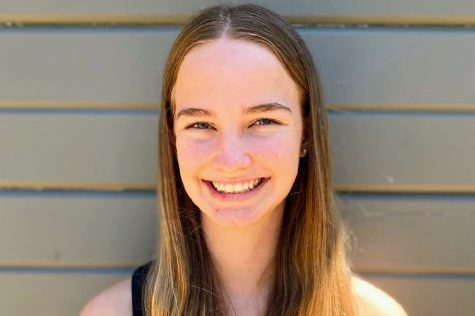 Isa Tettero, Staff Writer
Isa Tettero, a freshman, has just joined Mission Hills High School's newspaper, the Silvertip. With her job as a staff writer, she will write about current...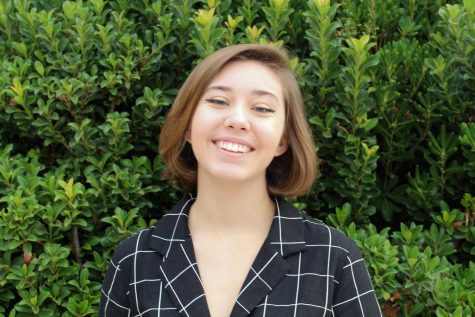 Katelyn Mandell, Photo/Graphics Editor
Katelyn Mandell is the Photo/Graphics Editor for the Silvertip. This is her second year in the journalism program, making her debut as a staff writer last...