HOMH: Rising Stars accepts MHHS' own Jennifer Weiler
Jennifer Weiler dreams big and reaches the stars.
"Rising Stars is basically a showcase of all of the talent from the San Diego area combined into one showcase. A bunch of performers from all over San Diego will audition and this year we had over 200 performers audition and then they have to slim it down to 10 people. So it's a really, really cool opportunity, you get to work with amazing people and I'm so excited to work with the people in Rising Stars [since] it's been a giant dream of mine for forever, and just being able to be given this opportunity is incredible and I'm super excited. I've been working towards this dream for years and years. I mean a lot of people don't understand the work that goes into it really. You have to do so many things and there's so many requirements and it's just a lot of hard work overall so Rising Stars is kinda just the payoff of all of my work."
About the Contributors
Alix Ortega, Staff Writer
(They/them) Luca Ortega is a freshman who joined the Silvertip staff. They wish to be a journalist or author when they're older, as it has always been...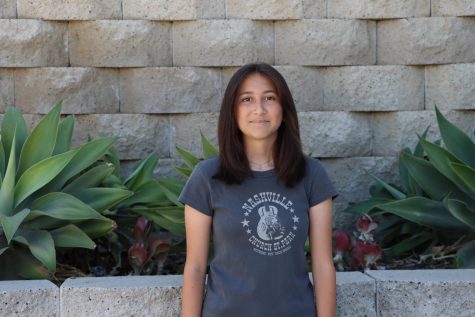 Maya Arcidiacono, Photographer





(She/her) Maya is a sophomore who joined the Silvertip in 2021 and is in her second year of journalism. She loves playing sports, reading, and...