Fighting for a cleaner tomorrow through Earth Day
Celebrated annually, Mission Hills recognizes Earth Day and envionmentally friendly practices.
Billions of people all around the world collectively celebrate Earth Day, recognized on April 22 this year. This holiday is appreciated by many because it is a day to give back to the earth that has been our home for almost two million years.
In recent years there have been more and more projects that have been pitched and approved that will only do more harm to the earth and cause the effects of global warming to worsen. One of the more recent oil drilling projects that is expected to have negative detrimental effects on Earth is The Willow Project.
"[The Willow Project] will last for decades and only have a small impact on oil availability in the US. It will have long-lasting impacts on the Alaskan ecosystems. Habitat loss, habitat fragmentation, biodiversity loss, and obviously increased greenhouse gas emissions. It's a shame another energy company got this pushed through. We really should be moving away from any new fossil fuel projects," said Chad Franks, A.P. Environmental Science, and Earth Science teacher.
"
…climate change is really having an impact on us here in San Marcos."
— Giselle Garcia
According to CNN, The Willow Project is highly opposed by the public, with a Change.org petition with three million signatures and counting, over one million letters written to the White House, and protests formed so people's voices can be heard. Despite the direct opposition to the project, the Biden Administration approved the project on March 13.
"We live in California and the weather is so weird because this week so far it has been in the low 60s but on Friday it is supposed to be in the 80s, so that shows that climate change is really having an impact on us here in San Marcos," said junior Giselle Garcia.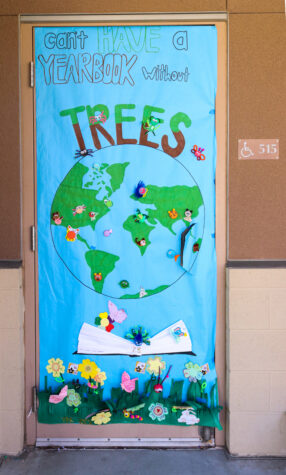 There are many sustainable changes that people can make that, although perceivably small, make an impact toward a greater change. For example, moving towards more sustainable purchases such as electric vehicles and solar panels or simply buying reusable items, keeping plastics out of your daily usage, and participating in a local clean-up can have positive environmental effects. Many moves towards a greater future can be made and it can all start with making small changes.
"In elementary we would do little [earth day projects], but nothing major. I do like to save up containers to reuse and recycling is another thing I do when I take out the trash, " freshman Evelyn Corona said.
Though there are many changes that have been made in our present time that have harmed our earth, there are still so many people and groups that are fighting for a change. More information can be found on the official Earth Day website and clubs at Mission Hills that are working towards a more environmentally friendly future include Beach Clean-up and the Environmental Club. Their Instagram pages can be accessed at @mhhsbeachcleanup and @mhhs_environmentalclub.
About the Contributor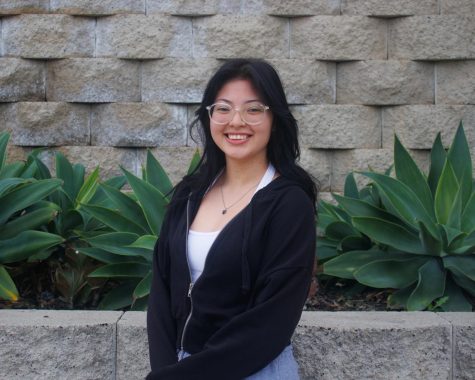 Giselle Vasquez, Photographer
(She/her) Giselle is a senior who joined the Silvertip in her senior year as a photographer. She loves editing and taking pictures for special events and...