Empty Bowls Fundraiser supports the North County Food Bank
Ceramics classes and culinary arts classes at Mission Hills collaborate to fundraise for the North County Food Bank.
Held annually at Mission Hills for nearly 20 years, the Empty Bowls Fundraiser will be taking place tomorrow, April 19. With a bowl preview and soup taste tests taking place during lunch before the main event after school, the money raised will be donated to the North County Food Bank.
"We do this event because 1 in 7 children suffer from hunger every day in the USA. I hope students learn that hunger isn't a choice and that being hungry can prohibit children from learning. I also hope students learn how they can use their strengths and talents to make a positive impact in the world," said Cari Jean Nelson, ceramics teacher.
The line for a ceramic bowl and soup of choice will start after school at 3:19 p.m., with food being served from 4 p.m. to 7p.m. Each bowl with soup was made by ceramics and culinary art students at Mission Hills.
"I'm really excited about being part of Empty Bowls this year, so are the students…we're going to be having three different styles of soup for you to try, all of my classes will be making a cream soup, we're going to have vegetarian, we're going to have vegan, we're going to have regular soup so please come by," said Ramon Maldonado, culinary arts teacher.
"
It's nice to know you've helped someone in some way by just doing what you like to do.
— Jackson Lewis
Ceramics is estimated to feature over 400 bowls, some of which were donated by Fire and Mud Studios. With each bowl of soup being sold for $10, ceramics and culinary arts hope to raise $4,000 for the food bank if all bowls are sold.
"I did [participate last year], I had a bowl in there. It was really fun seeing how excited people were to get involved and buy a bowl or just get involved with the event. I hope that we can get some nicer bowls in there because last year we were more focused on quantity and this year I think we can lean into getting some nicer bowls," said senior Tyler Wallace, ceramics student.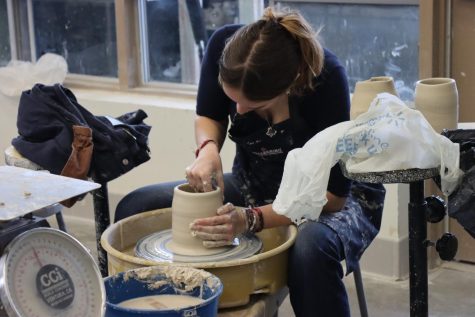 Students in both ceramics and culinary arts hope to tap into their passions to raise money for a good cause, and create quality products.
"It's a fun elective and I like cooking and baking… it's nice to know you've helped someone in some way by just doing what you like to do," said sophomore Jackson Lewis, Culinary II student.
With the talent ceramics and culinary arts bring to the table, they are set to raise enough money to reach their goal for the North County Food Bank. More about ceramics and culinary can be found on the ceramics Instagram page, culinary arts Instagram page and the course catalog.
Edited April 21, 2023: 240 bowls were sold at the Empty Bowls Fundraiser. An additional sale to sell leftover bowls is to be determined, check the ceramics Instagram page for updates.
About the Contributors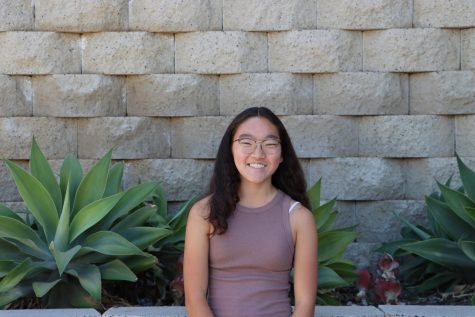 Lori Nishiguchi, News Editor
(She/her/hers) Lori Nishiguchi is a sophomore who joined the Silvertip in 2021. Lori believes that unbiased, truthful information is key to an accurately...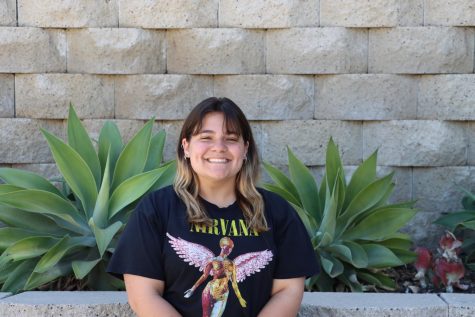 Celeste Vaca Jimenez, Photography Editor
(She/her) Celeste is a Junior who joined the Silvertip her Sophomore year and is now this years Photography editor. She loves to learn about cameras and...