Banning of Tiktok in the U.S.
With TikTok initially being banned on government devices, some universities have also banned the social media platform.
With 67 percent of American teenagers being TikTok users, the amount of adolescents who use the app has increased from previous years. However, for some Americans, access has been blocked, as TikTok has been banned recently on government devices and some universities.
"I think the universities, that's taking it too far. I think people can share what they want, but that's taking away our First Amendment. I feel like we should take it to a vote on that campus. I feel like everyone has an equal right to do what they want," junior Moises Guimet said.
According to Reuters, the bans on Tiktok initially started on House of Representatives' official devices. On Dec. 14, 2022, the No TikTok on Government Devices Act was passed by the Senate, eliminating TikTok for all government devices. The ban was due to concerns about the Chinese government tracking users, sharing data and censoring content.
"I think banning TikTok is extreme. The company that runs TikTok should realize what is good and what can harm others and keep the negativity off in some way. TikTok can help connect others in a positive way," sophomore Mariah Lambert said.
"
I think banning TikTok is extreme. The company that runs TikTok should realize what is good and what can harm others and keep the negativity off in some way…
— Mariah Lambert
Some universities have also banned TikTok, including UT Austin, Texas A&M and the University of Florida according to NBC. Universities have banned TikTok by restricting the app from school devices and WiFi.
"I feel that universities and colleges should not ban TikTok. Students [like] myself who have already committed and plan to go out of state for college, social media is a way to connect to people back home," senior Aubrey Ortiz said.
SMUSD (San Marcos Unified School District) has also banned certain websites such as TikTok from school WiFi and devices. Additionally, the MHHS 2022-2023 Student Handbook's possession of electronic devices policy has been reemphasized during the start of second semester. The reinforcement of policies raised more awareness around phone usage at school.
"I would say I don't ban cell phone usage, and I treat it like any other off task thing. If someone's drawing, if someone's staring out the window, if someone's [doing something] on their cell phone, I'll try to redirect them. I think the important thing is, you need to be using your time in class to be learning," said Spencer Porcelli, algebra teacher.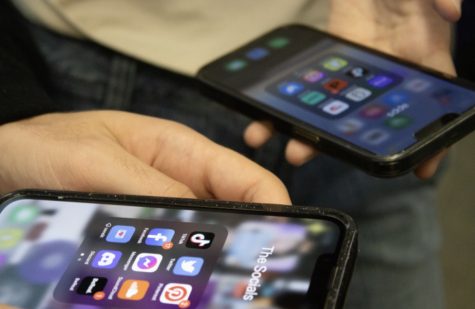 The ban on TikTok may be enforced on more universities and schools in the future. If more security concerns escalate, then more bans will likely be put in place.
View Comments(1)
About the Contributors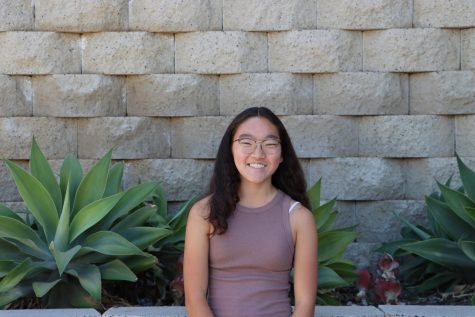 Lori Nishiguchi, News Editor
(She/her/hers) Lori Nishiguchi is a sophomore who joined the Silvertip in 2021. Lori believes that unbiased, truthful information is key to an accurately...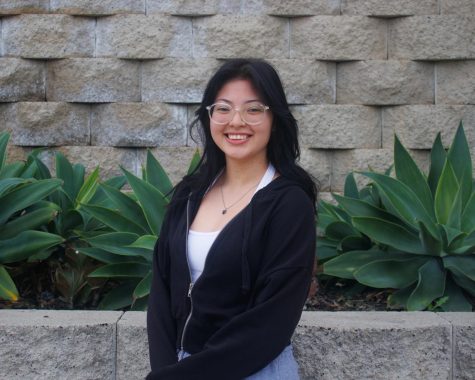 Giselle Vasquez, Photographer
(She/her) Giselle is a senior who joined the Silvertip in her senior year as a photographer. She loves editing and taking pictures for special events and...