The Super Mario Bros. movie trailer brings hope, worry among fans
New Super Mario Bros. is set to hit theaters on April 7, 2023, and fans have mixed thoughts
Mario is one of the most iconic characters in video game history, being one of the flagship franchises of Nintendo for almost forty years. On Oct. 6, fans of the games were treated to a trailer for something special: the first Mario film in thirty years.
"The Super Mario Bros. Movie" is set to be the first animated movie of the franchise, being made by Illumination Entertainment, most known for their work on the "Despicable Me" film series, with this being their first movie based on a previously existing franchise.
"You know, I think [Illumination] will [make a good adaptation], because 'Despicable Me' was pretty good, so I think they definitely have the ability to do that," said junior Noah Thompson. "Of course, things could have changed since then, but I have hope."
The film is set to star Keegan-Michael Key as Toad, Seth Rogan as Donkey Kong, Jack Black as Bowser, and Chris Pratt as Mario. Upon the trailers' release, audiences had a mixed reaction: on one hand, some were excited at the movie having the talent of these big actors and hope that the film benefits from this.
"Before I saw [the trailer], I was building doubt in my expectations, […] I thought it was going to be a lot worse than it actually turned out to be. After I saw it, I actually was quite blown away by just how great the animation looked, how great Jack Black was […] and it looked like something I would really enjoy," said senior Luiz Rico.
On the other hand, some were put off by Chris Pratt voicing Mario in apparent preference over Mario's long-standing voice actor, Charles Martinet, believing that this casting decision was unwise due to Chris Pratt's apparently lackluster performance.
"Honestly, I think that though Chris Pratt is a great actor, they should have stuck with Mario's original voice actor, as it would suit him better and also be more familiar to those who have played the Mario games." said junior Ben Crivello.
Past video game movies, such as the 1993's "Super Mario Bros.," or 1994's "Street Fighter," have been notorious for being lackluster movies that fail to effectively translate their games to the big screen. However, with recent successes such as "Sonic the Hedgehog" and "Detective Pikachu," many are cautiously optimistic that this film, coming out April 7, will better represent what the Mario games are to newcomers and long time fans.
About the Contributor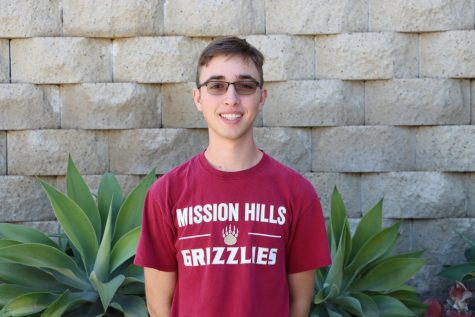 Jonathan Wilbers, Staff Writer
(He/him) Jonathan Wilbers is a senior who joined the Silvertip staff in 2021. Jonathan believes that the paper provides great experiences in collaboration,...