Community efforts bring a new mental health campaign for SMUSD students
The mental health awareness campaign "Let's Face It. Together." was released by SMUSD for the benefit of students.
With mental health a rising topic of concern among some adolescents, school districts such as San Marcos Unified School District (SMUSD) have created measures to support these struggling students. SMUSD released the awareness campaign "Let's Face It. Together." in response as a resource for students.
"Mental health is important because people are struggling and dying because of it and it should be addressed. [Mental health is not] taboo or stereotypical, though to some people, it's a sensitive topic," freshman Jay Buether said.
The awareness campaign is supported by The City of San Marcos and SMUSD. The goal of the campaign is for SMUSD to help young adults get support for their mental health.
The campaign has three ways for students in middle and high school to access mental health help, all free of cost; students can text "SMUSD" to 741741 for confidential assistance, talk to a counselor or other staff member or call 988 for mental health emergencies. On the SMUSD website, students, staff, and families can be connected through the services offered by helping those who reach out for help.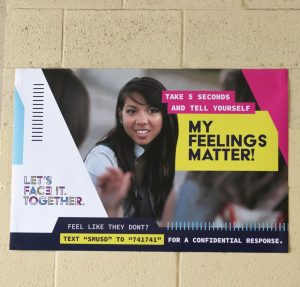 "We know that many students, specifically in their pre-teen or teen years, have immense transition taking place in their lives…we want our students to know there are so many people who want to support them on our school campuses and at our district office, and they don't have to navigate life, and their emotional and mental wellness, alone," said Dr. Tiffany Campbell, deputy superintendent.
"Let's Face It. Together." was created in order to encourage more students to get assistance they might need. While the campaign also aims to remove negative associations and stereotypes regarding mental health, some believe that stigmas will remain regardless of if action is taken.
"The stigma of not only getting mental help is there, but also the stigma of school counseling and schools with mental health in general is controversial… schools themselves also could be a reason why a student is struggling mentally, so that makes the situation less reasonable for a student to call or talk or text the program," sophomore Jesse Calado said.
While some student opinions of the new program are critical, the community is working together to change perceptions on mental health. More information about "Let's Face It. Together." for students, teachers and families can be found on the mental health page of SMUSD's website. For immediate mental health emergencies, call 988.
About the Contributors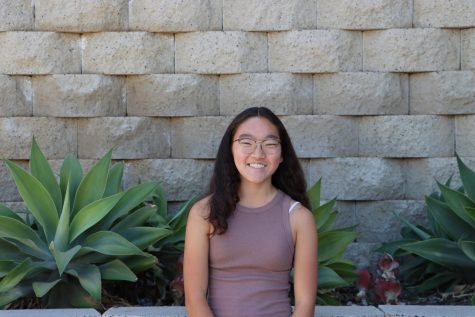 Lori Nishiguchi, News Editor
(She/her/hers) Lori Nishiguchi is a sophomore who joined the Silvertip in 2021. Lori believes that unbiased, truthful information is key to an accurately...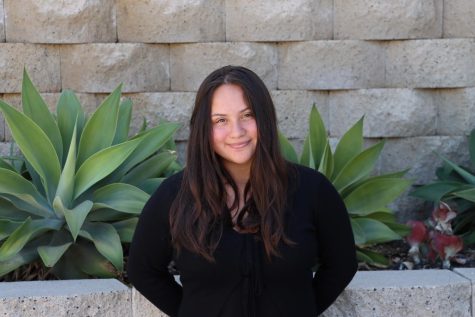 Aryanna Martinez, Photographer
(She/her) Aryanna Martinez is a Senior staff writer and photographer at Mission Hills High School. She was born and raised in California. Her hobbies include...